Why You Should Invest in Native Advertising to Reach your Consumer or HCP Audience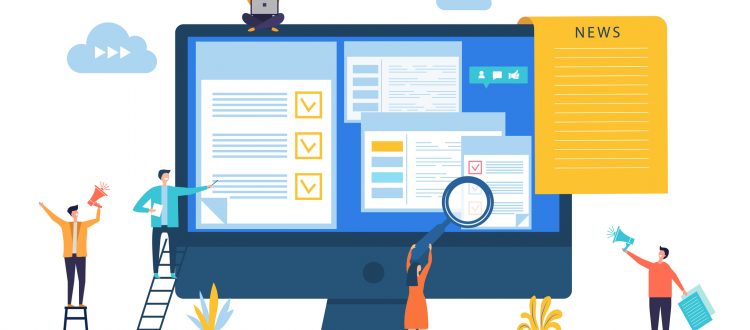 Finding the right strategy for building brand awareness and having your ads reach your key consumer or healthcare professional (HCP) audiences can be challenging. When trying to generate sales from your ad placements, it is important to find the right strategy that will result in your ads reaching – and converting – your ideal audience at the right place and at the right time. One way to increase your brand engagement and ROI is by leveraging native advertising.
Native advertising places ads into a content feed that mimics the design of the website and provides the consumer or HCP with an uninterrupted flow of relevant information. Since native advertising blends in with the content, it has been an extremely successful tool for healthcare marketers.
View industry thought leaders' insights and key learnings on native advertising here.
 Benefits of native advertising:
When done right, native ads can help healthcare companies introduce their brand and products to content viewers who are already engaged. This type of advertising builds brand awareness by allowing your target audience to be informed of your brand before even visiting your website.
"Native ads create an 18% increase in purchase intent." – Outbrain
Native advertising also fights ad fatigue, which is when consumers become immune to seeing regular ads. Native experiences have been shown to increase engagement and increase time on site by 74%.
Native advertising capitalizes on "The Moment of Next". "The Moment of Next" is the optimal time when cognitive load – or how crowded one's brain is with information at any given time – is reduced, and when your target audience will be most receptive to your message.
What makes native advertising different?
The growth in demand for native is a trend that is fueled by performance and results. While banner advertising remains a strong and effective option for branding and awareness, native excels at driving action.
Since native ads look very similar to the content they are in, key identifiers such as the words "Sponsored By" or "Suggested" are placed either above or below the ads to prevent misleading the viewers.
 Native Advertising Today
Native advertising can be implemented in many formats. For example, native advertising can be a group of text links that blend in with the relative content or it can be an ad that is placed either within the content, within a search engine return, or can be placed in video. There are innovative native ad platforms available to pharma marketers and health publishers alike.
Different platforms can deliver different audience insights. For example, one thing that makes Tap Native stand out from other ad platforms is how its proprietary algorithm uses machine learning to automatically optimize your campaign toward your key action rates & CPA targets. In addition, you can target your placements by contextual targeting or geo-location. Tap Native is a premium health-focused native ad platform for both HCP and consumer brands.
Some native platforms, such as TrendMD, can provide Physician Level Data (PLD). PLD identifies the HCP that clicked on your ad and/or content. Having this level of data allows for hyper-target messaging that will lead to stronger engagement, which will help drive conversions.