Viewability Benchmarks for 2015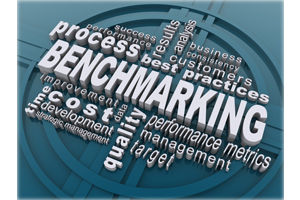 What is the number one thing you should do to move your analytics into 2015?
Publishers: Make sure you are measuring viewability and using the results to improve your site.
Advertisers: Make sure your agencies are monitoring viewability statistics.
What is viewability?
Viewability is a metric to determine if the ads on a site are actually being seen by visitors. An ad is considered "veiwable" if 50% of the ad is visible for 1 second or more. We all know those 728x90s at the bottom of the page aren't going to get many eyes. Publishers should be vigilant to ensure their site is performing above viewability benchmarks if they want to attract or maintain lucrative advertising opportunities.
How do I measure viewability?
Programs such as comScore & Moat will measure viewability. Moat also measures other fun metrics like in-view time, exposure time, and interaction time. If you work with eHealthcare Solutions, we automatically tag your ads to measure all viewability statistics. This gives us viewability metrics for both the advertisers and the publishers that we work with.
What are viewability benchmarks?
With a benchmark, you can determine if your placements/ads are performing above the average or below the average. 100% viewability is not possible for the following reasons:
The programs measuring viewability cannot always access the place where the ad resides. For instance, if an ad is in an unfriendly i-frame, the program will not be able to tell if the ad was viewable.
Non-human traffic may drive up impression counts and should be filtered out.
User's browser may not be set to see the full screen (the program measuring viewability can't tell this and will count an impression as viewable, when it is actually out of sight.)
User can leave the page before 1 second, but actually see the ad.
Here are some benchmarks we've collected from various programs that collect viewability statistics:
comScore Q1 2014
vCE Audience & Viewability Benchmarks Reinforce Message: Normal is a Relative Term
Viewability Over all Industries: 46%
Viewability for Health/Wellness: 48%
Integral Ad Science 2014
Data Metrics and Viewability
Industry Viewability: 49%
Direct Publishers: 56%
Networks: 46%
Exchanges: 45%
Moat Q3 2014 Display
Desktop viewability: 53%
Mobile viewability: 47%
eHealthcare Solutions Publishers Q4 2014
Viewability: 66%
These statistics can vary widely by ad size. The general trend is that the bigger the ad size, the higher the viewability. However, placements with bigger sizes like 300×600 and 970×250 are going to be harder to find.
Publishers should consider this if planning a redesign of their site. Planning a design that can support bigger ad sizes will help get more ad dollars; the data demonstrates that larger ad sizes get more eyes.
Advertisers should discuss opportunities with publishers prior to ad planning and creation.
Curious about above and below the fold benchmarks for viewability?
Check out this blogpost from a few weeks ago: Ad Viewability – the new online currency
If you have any questions about viewability or where your ads or placements fall within the benchmarks, please contact me at sem@ehsmail.com.