Unlocking the Benefits of Video for Pharma Marketers: An Effective Way to Engage HCPs and Enhance Customer Journeys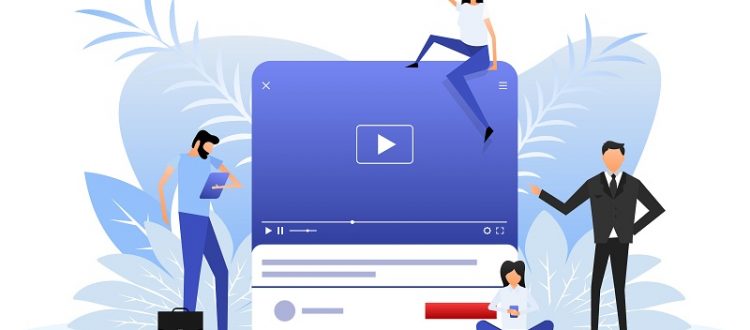 The COVID-19 pandemic has had a significant impact on the healthcare industry, disrupting traditional methods of delivering care and creating new challenges for healthcare professionals (HCPs). As a result, video marketing has emerged as an essential tool for pharma marketers to engage with HCPs to provide valuable information about their products or services. Going forward, HCPs and patients expect high-quality, relevant content to catch them at the right time and through the right channel. This ignites opportunities for pharma to truly meet their audience where it is most fitting and valuable – and ultimately – where engagement will soar and improved outcomes can take place.
Video marketing is a powerful tool for pharma marketers looking to engage HCPs and enhance the customer journey. With video, pharma marketers can create immersive experiences that capture the attention of HCPs while providing valuable information. Video content also gives HCPs an engaging way to learn more about the products they're interested in, staying up-to-date on industry news, and understanding treatment options. By leveraging video content as part of their customer engagement strategy, pharma marketers can make sure that their message reaches the right people at the right time.
Benefits of video marketing 
Video is seamless. The video format allows easy access to information, while providing a more interesting, visually captivating environment than traditional text-based marketing. Studies have shown that video content is more effective in reaching HCPs and patients, with many viewers retaining 85% of video messages over text-based messages.
Video is an incredibly customer-centric approach, allowing HCPs and patients to access valuable information on their own terms. Rather than relying on bulky brochures or lengthy emails, video content reaches audiences quickly and effectively. Video marketing also enables pharma marketers to tailor their message according to the customer's individual needs.
Pharma marketers are increasingly turning to video marketing as a way to reach more than 80% of HCPs and patients. A survey showed that out of all the content available, 86% of respondents chose video when learning about new products or treatments. Video topped the list due to its accessibility, convenience, and ability to provide rich information quickly and effectively.
Recent research from video marketing analytics firm Clearview AI reveals that when it comes to HCPs, videos reign supreme. Their findings substantiate that videos are more than three times as effective in capturing HCPs attention and strengthening brand engagement compared with other forms of communication. Not only do studies demonstrate this heightened effectiveness but also show that video efficacy is matched by its double the impact!
Video marketing is becoming increasingly popular in the pharma industry, as it continues to prove itself as an effective and engaging tool for engaging HCPs and patients. By incorporating video content into their customer engagement plan, pharma marketers can guarantee that the right people get the desired message at the opportune moment all while delivering through a visually appealing platform. Video helps foster customer loyalty by allowing customers to engage with and explore product features on their own terms. With video marketing analytics continuing to reveal its effectiveness, video remains one of the most powerful tools available to pharma marketers today.
Take your pharmaceutical marketing to the next level by incorporating video – it's truly a game changer.