An Overview of HCP Engagement – 3 Tips for 2023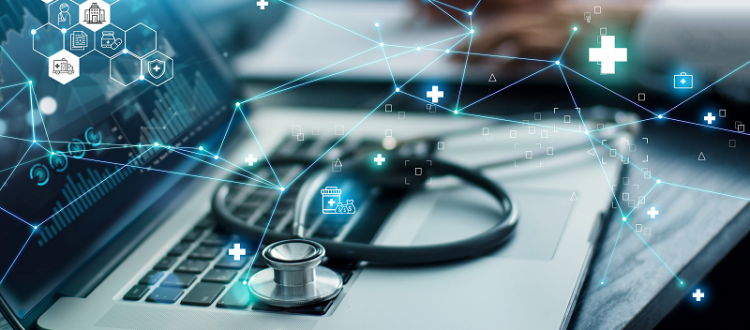 Since the early days of COVID-19, healthcare professionals' (HCPs) experiences with digital technologies have shifted due to the changing landscape of how people interact. The greater use of digital tools and virtual communication has certainly been a learning curve for all involved but has also presented pharmaceutical marketers significant promise for boosting engagement with their HCP audiences.
In this feature, we'll briefly look at a few digital channels that HCPs use and how pharma companies can maximize their marketing efforts to meet the new needs and challenges that HCPs face.
Overview of digital channels
Virtual interactions
COVID-19 amplified the concept of being able to interact virtually. However, especially now in the post-pandemic world, successful digital engagement does not mean neglecting in-person and face-to face interaction. Instead, they should work together to enhance customer satisfaction and convenience. Take for example a test performed by one global life sciences company who tested the impact of digital channels. In the first group, reps engaged with HCPs solely through face-to-face interactions, in the second group, reps engaged solely through digital channels, and in the third, reps engaged through a combination of both. Surely enough, the third group experienced the best results with sales growth being more than the first two groups combined.
Rep emails
Reps in the field extend their HCP outreach via emails. In their incredibly content cluttered world, HCPs are in need of easy-to-consume, educational resources that are also mobile-friendly. Getting this right can take some experimentation, but once sharpened can be quite powerful. Email outreach is the opportunity to personalize and customize messaging to achieve optimum results.
Virtual meetings
Meetings based virtually should reinforce and nurture a preexisting relationship to close any gaps in interaction while keeping the door open for flexibility and deeper connections.
In the "new normal," many people still prefer virtual interaction for its ease and convenience. The focus now is ensuring the right tools and software are in place to meet the new demands of the digital landscape.
A study conducted by Global Data revealed the following stats about the pharma rep and HCP relationship in the virtual age:
Of the respondents in their study, 75% agree virtual interactions will remail after COVID-19 "ends."
Out of the HCPs that participated, only 25% agree that in-person interactions will be at the levels they once were prior to the COVID-19 outbreak.
The most effective virtual alternative to in-person meetings? Video conference calls.
Virtual events have become significantly more popular since the height of the pandemic. Virtual-based events like webinars and webcasts have become vital to a pharma company's marketing strategies. Key Opinion Leader (KOL) events have empowered companies to position themselves as leaders and pull in HPCs who are pursuing the latest information in their perspective fields.
3 tips for boosting HCP engagement
Make strengthening your digital marketing strategy your top priority
One of the lasting changes created by COVID-19 is the explosion of digital communication channels, making in-person meetings take a back seat. A well-thought-out digital marketing strategy is more important now than it ever was.
Indegene's 2021-22 report on the digital habits of HCPs gives insight to pharma marketers who are looking to give a boost to their post-pandemic physician engagement campaigns. 77% of HCPs use digital channels primarily for personal learning and development. In this same report, HCPs have started to prefer channels like "online journals as opposed to self-directed web detailing and MSLs," highlighting their changing expectations from pharma companies to provide content that is readily available at their convenience.
Furthermore, pharma companies should know their audiences' behaviors and preferences to effectively target and engage with optimized content across channels. It's important to maximize on those channels.  
Take advantage of new technologies
Piggybacking off maximizing on your digital marketing strategy, pharma companies are adopting artificial intelligence (AI) tools to effectively execute their marketing efforts and gain a greater understanding of their HCP audience. A major benefit of AI technology is its ability to leverage data to create customer profiles to learn how to best communicate with the right HCPs while delivering the right message, at the right time and place.
Personalize, personalize, personalize
Everyone knows how effective the use of personalization is in the customer journey. The key to ensuring lasting engagement and greater conversions among your HCP audience is to provide content that is specifically catered to each HCP.
Segmenting your audience will offer a better understanding of each group and will provide helpful insights that will govern the way you enhance your overall marketing strategies. Your messaging should therefore be adjusted based on channel and needs.
If you're looking for unique ways to effectively reach and engage your HCP audience, we have several highly successful solutions and would be happy to guide your brand campaigns.