The Young Professionals' Guide on Workplace Attire – Parts 3 & 4 – How Apparel Impacts Attitudes & Tips for Workplace Dress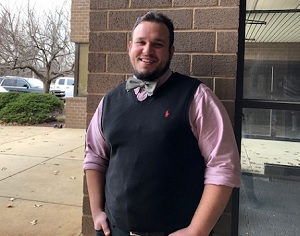 We're back with parts 3 & 4 of The Professionals' Guide on Workplace Attire. To recap, in parts 1 and 2, Samuel first presented both sides of the debate for dressing causally at work. In the second part, Samuel discussed the benefits of dressing professionally at work. In these last two parts, Samuel explains how the way we dress impacts our attitudes at work. He'll ice the cake by offering best practices for dressing at work with what he calls, "tips for tasteful tailoring."
Apparel and Attitudes
While most articles about workplace attire focus on how it is perceived by others, it's also important to consider how apparel impacts the attitudes of individuals wearing it. Indeed, "individuals use dress as an informative role symbol for engaging in their work and how they relate to others in the execution of their role" by considering these feelings, small changes in dress codes can unlock even more potential from employees. Closely matching the reasons an employer may choose uniform apparel for their frontline employees, individuals too often "use their clothing to influence the perceptions of others or to achieve certain workplace objectives" (Peluchette, Karl, & Rust, 2006).
Employees who strongly value their appearance as an extension of their workplace value are known as being 'high self-monitors'. Self-monitoring refers to the extent to which these employees attempt to control their presentation to others, and they often "want to behave in socially acceptable ways, are highly concerned about what others think of them, and are especially sensitive to cues about the appropriateness of their behavior. [Features] of one's appearance, such as clothing and jewelry, are part of a 'front' or image that an individual will use to convey to others" (Peluchette, Karl, & Rust, 2006).
These employees, in particular, may not rely on dress codes to influence their sartorial choices, as "Research has also shown that those who are more generally interested in clothing are more likely to see its value in terms of having a positive impact on various workplace outcomes and their own perceptions of themselves" (Peluchette, Karl, & Rust, 2006). These individuals commonly believe that being well-dressed makes them look significantly more responsible, competent, knowledgeable, professional, honest, reliable, intelligent, trustworthy, hardworking, or even more efficient. "[When] using their clothing to impress others, they experienced positive self-perceptions such as feeling dependable, competent, productive, and friendly".
Tips for Tasteful Tailoring
In the workplace, professionals should develop an awareness of the various professional characteristics associated with dressing up more formally and more casually. They may want to prioritize the professional characteristics they intend to project and to strategically adjust their workplace attire periodically to reflect certain images, including at client meetings or conferences (Cardon & Okoro, 2009).
Furthermore, when interviewing for a job or when going to meet a prospective client/customer for the first time it's important to put the best foot forward. Many people make assumptions based on appearance which definitely includes attire (Raj, Khattar, & Nagpal, 2017).
The following are some recommendations for men and women when it comes to workplace attire:
Men
Shirts: Wearing the right shirt in the right way goes a long way in achieving the right formal look. White dress shirts are the best option for many occasions. Mild patterns like stripes and soft colors are also acceptable. Make sure shirts are tucked in properly, (the shirt should cover half the belt). Length of sleeve should reach the point where your arms end. Satin shirts are not typically considered formal wear (Raj, Khattar, & Nagpal, 2017).
Blazers/Jackets: A dark blazer with light trousers or khakis and plain shirt is the best formal look for winters. Front open sweaters are also an option to represent formal wear. Add a tie for the complete look.
Ties: Striped shirt should be worn with a plain tie, or vice versa. The tip of the tie should just touch the top of the belt buckle.
Socks: Socks should usually match the color of trousers, but greater variation is allowable and may help elicit creativity. Socks should cover the gap between the trouser and shoes while sitting.
Shoes: Oxfords, Loafers, Suede Lace-ups, Plain Lace-ups, and Buckled Loafers in black, brown, or tan are all acceptable. Sports shoes, sandals, flip-flops, floaters, heavy buckled shoes, sneakers, and crocs should be avoided.
More Tips for Menswear:
• A smart watch.
• If possible, wear a business suit to the interview.
• Belt and shoes should be of same color.
• Black or darkest brown leather belt with a small or no buckle.
• Head to Toe: Hair should be well groomed and shoes should be polished.
• Avoid beard or facial hair or keep it neatly trimmed at all times.
• Avoid strong colognes, but deodorants are a must.
Women
Tops: Single colors and proper fitting is the key: clothes should neither be too tight nor too loose. Satin tops, frills, and deep necks are not considered formal way of dressing. Knee length skirts are most apt for formal wear (Raj, Khattar, & Nagpal, 2017).
Jewelry: Minimal and simply/classy jewelry. Jewelry that jangles (chandelier earrings, stacks of bangles) is distracting. Opt for stud earrings.
Handbag: Multicolored bags may be distracting, and slouchy handbags can look sloppy. Single colors like black, brown, navy blue and white are considered more formal. Choose structured styles that project an organized image, like leather office bags or purses.
Footwear: Closed-toe shoes, pumps and mid-heel sandals. Strappy sandals, sandals with sequels and multicolored footwear should be avoided. Wear firm-fitted sandals to avoid the noise.
More tips for Womenswear:
• A suit or dress is preferable.
• Skirts should come to the top of the knee or longer.
• The amount of jewelry should be minimized. The jewelry should not make noise.
• Strong perfume should be avoided.
General Advice
• For a complete, formal look, a good laptop bag is a must.
• Invest in a professional folder and a good pen to create an impactful look.
• An annual planner gives a professional look.
• Wear Well-ironed, well-fitted and clean clothes.
• Hygiene and personal care is very important.
Conclusion
Communication researchers have found that only 7% of the effect of a message is carried by words while listeners receive the other 93% through non-verbal means. 82% of the people will eventually buy a product or idea when their style and behavior are matched and mirrored. Thus, the way an individual presents oneself in the first few minutes of meeting, someone could make or break what could potentially be a very important relationship for their personal and professional growth. The very moment we start out interactions with people, they perceive and judge us by what they see and feel (Raj, Khattar, & Nagpal, 2017).
Since appearance plays such a strong role in our reputation and ability to establish relationships, employers and employees should be careful in selecting attire that properly expresses what they value – whether that's creativity and innovation, or tradition and reliability. Not only can it help build and maintain business relationships, but it could even improve how you feel wearing it.
—
References
Peluchette, J. V., Karl, K., & Rust, K. (2006). Dressing to Impress: Beliefs and Attitudes Regarding Workplace Attire. Journal of Business and Psychology(1), 45. Retrieved from https://doi-org.ezproxy.snhu.edu/10.1007/s10869-005-9022-1
Cardon, P. W., & Okoro, E. A. (2009). Professional Characteristics Communicated by Formal Versus Casual Workplace Attire. Business Communication Quarterly, 72(3), 355-360. Retrieved from https://doi-org.ezproxy.snhu.edu/10.1177/1080569909340682
Raj, P., Khattar, K., & Nagpal, R. (2017). "Dress to Impress": The Impact of Power Dressing. IUP Journal of Soft Skills, 11(3), 45. Retrieved from https://ezproxy.snhu.edu/login?url=https://search.ebscohost.com/login.aspx?direct=true&db=edb&AN=125773301&site=eds-live&scope=site