Employee Spotlight: Adrian Kaplan, Director, Professional Solutions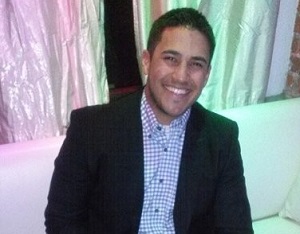 Adrian Kaplan, Director of Professional Solutions, has been working at eHealthcare Solutions (EHS) for almost 2 years now. Prior to joining the EHS team, Adrian worked in various advertising sales roles within the television industry at several well-known companies in New York City, including WEtv and ION Media Networks. Now, Adrian considers himself lucky to be a part of the EHS team here in New Jersey, where 'the people make it a great place to work,' and he is able to spend more time with his family.
Adrian prides himself on his strong work ethic, an attribute he credits to his mother. It is that work ethic that drives his success at EHS. In his short time here, Adrian has already been promoted from a Client Solutions Manager to his current role, Director of Professional Solutions, and has been recognized by the team for the outstanding quality he puts into his work every day.
Originally from Florida, Adrian attended Warner University where he earned a Bachelor of Science in Communication and Media Studies. He was also a member of the baseball team.
Outside of the office, you can typically find Adrian spending time with his wife and daughter or occasionally playing some golf.