The American Diabetes Association Collaborates with eHealthcare Solutions for Digital Advertising Representation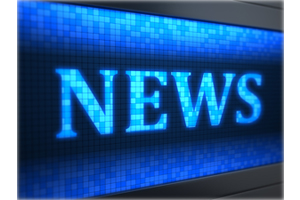 Nov. 18, 2019, Ewing, NJ – eHealthcare Solutions (EHS) is thrilled to announce a multi-year collaboration with the American Diabetes Association (ADA), the nation's leading voluntary health organization fighting to bend the curve on the diabetes epidemic, whose noble mission is to prevent and cure diabetes, as well as to improve the lives of all people affected by diabetes.
EHS will be the ADA's sole digital representation firm sourcing pharmaceutical and medical device advertising for the ADA's medical journals and Diabetes Forecast magazine, the leading health and wellness magazine in the diabetes space which delivers expert content involving food, fitness, weight loss, medications, monitoring and other information which improves the lives of people with diabetes.
The ADA is a highly prestigious organization, and according to R.J. Lewis, CEO of EHS, "EHS is honored, humbled and proud to be selected as the ADA's partner for digital advertising representation and execution. We look forward to improving physician and HCP audience capabilities, growing high impact sponsorship programs, and expanding the ADA's native consumer advertising base."
Paul Nalbandian, Associate Publisher, Advertising Sales & Sponsorships of the ADA states, "The ADA is thrilled to be working with EHS again. EHS is a leader and innovator in the digital advertising space, as they have excellent digital advertising offerings for medical societies, associations and content publishers. EHS understands and has a track record of knowing how we operate, is an expert at managing the challenges of a complex organization, following our advertising guidelines, and ensuring revenue expectations are met."
R.J. Lewis, adds, "The ADA's digital properties offer advertisers a prestigious brand-safe, high-quality content environment that attracts and engages a very appealing audience for advertisers. We are working closely with the ADA to enhance their advertising offerings and capabilities by year end, in order to capitalize on the increased traffic, they are now receiving as a respected peer-reviewed, informative and highly authoritative content producer."
About the American Diabetes Association
Every day more than 4,000 people are newly diagnosed with diabetes in America. Nearly 115 million Americans have diabetes or prediabetes and are striving to manage their lives while living with the disease. The American Diabetes Association (ADA) is the nation's leading voluntary health organization fighting to bend the curve on the diabetes epidemic and help people living with diabetes thrive. For nearly 80 years the ADA has been driving discovery and research to treat, manage and prevent diabetes, while working relentlessly for a cure. We help people with diabetes thrive by fighting for their rights and developing programs, advocacy and education designed to improve their quality of life. Diabetes has brought us together. What we do next will make us Connected for Life. To learn more or to get involved, visit us at diabetes.org or call 1-800-DIABETES (1-800-342-2383). Join the fight with us on Facebook (American Diabetes Association), Twitter (@AmDiabetesAssn) and Instagram (@AmDiabetesAssn).
About EHS
EHS is a unique marketing platform that specializes in connecting niche audiences with pharmaceutical and healthcare brands. By partnering with trusted medical publishers and employing sophisticated data-driven targeting techniques, we change behaviors and improve health outcomes by educating and informing healthcare professionals and consumers. For more information on EHS, visit www.ehealthcaresolutions.com.