More than just a learning experience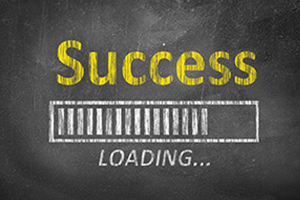 Before I can get my diploma and enter the real world, I have to first gain work experience. Today, many colleges highly recommend internships and most jobs require them. Internships teach us what we need to know to get a job in our field of interest and whether we are pursuing the right career path.
The following is a recap of my eight-week internship at eHealthcare Solutions (EHS) and a thank you note to the company, as I really could not write one without the other. Since joining EHS I've learned a lot about the company, the business world, and myself. I've enjoyed the time I've spent here, made lifelong friendships, and have better prepared myself for the "real" world.
Television shows and movies portray internships as a resume filler with nothing more to show other than fetching coffee and picking up dry cleaning. Here at EHS I was treated with respect and never had to leave the office to run an errand. My supervisors (Don and Lauren) have included me on projects and important company meetings. Interns at EHS are here to learn and better themselves. I have learned more in my eight-week internship than I ever expected. Prior to my internship I did not know how to use Adobe Photoshop, Salesforce, WordPress, or Sharefile. The employees at EHS always took the time to explain everything and to make sure my time was filled to the brim with tasks that would be useful to me later on.
Being able to talk with people working in the industry I'm studying is priceless. I learned about subjects I will never find in the classroom. This internship has given me many opportunities to test and refine my skills. I have experienced personal growth while at eHealthcare Solutions. When I began my internship, I doubted my abilities, second guessed the quality of my work and refrained from stepping out of my comfort zone. Since then, I have overcome these hurdles and gained confidence in myself and my work.
From being around the persistent and ambitious workers here at EHS, I have gained motivation to work hard and to always bring my best work forward.