eHealthcare Solutions Partners Exclusively with TrendMD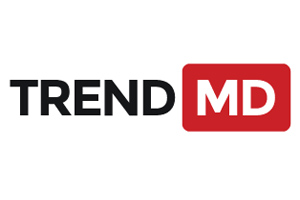 New digital opportunity for pharma advertisers to reach physicians across peer-reviewed medical journals
Ewing, NJ – July 28, 2016 – eHealthcare Solutions (EHS) is pleased to announce an exclusive partnership with TrendMD. EHS will be the sole pharmaceutical representation for sponsored links across TrendMD's extensive network including hundreds of prestigious medical publishers such as BMJ Group, Elsevier, LWW, and HighWire.
TrendMD is a content recommendation widget that algorithmically distributes sponsored and non-sponsored links on peer-reviewed medical content across publishers, journals, websites, platforms, apps, blogs, and more. The widget generates link recommendations based on content similarity, collaborative filtering (people who viewed this also viewed this), and social media buzz. Online readers use the widget to find and visit other relevant content from the same medical publisher, or sponsored content from other related publishers or advertisers.
Paul Kudlow, Founder and CEO of TrendMD states, "We are excited to partner with eHealthcare Solutions, the leader in the digital pharmaceutical advertising space.  This partnership allows us to continue to focus on what we do best, improving the technology and expanding our network of publishers."
R.J. Lewis, President and CEO of eHealthcare Solutions says, "We are thrilled to be able to offer this text-driven, performance based, MD/HCP advertising offering to our pharmaceutical brand clients.  TrendMD has an impressive network of medical publishers, that complements our own display distribution."
About TrendMD
TrendMD is a peer-reviewed content discovery platform that aims to amplify research in the medical and scientific industries by powering personalized recommendations for each reader. With a network of over 2,500 publications, TrendMD is helping scholarly publishers increase engagement with their existing readership, while also attracting a new audience. For more information on TrendMD, visit www.trendmd.com.
About eHealthcare Solutions
eHealthcare Solutions (EHS) is a unique marketing platform that specializes in connecting niche audiences with pharmaceutical and healthcare brands. By partnering with trusted medical publishers and employing sophisticated data-driven targeting techniques, we change behaviors and improve health outcomes by educating and informing healthcare professionals and consumers. For more information on EHS, visit www.ehealthcaresolutions.com.
Contact:
John Burke, CRO
jburke@ehsmail.com
609-882-8887 x149
810 Bear Tavern Rd
Ewing, NJ 08628