Why Healthcare Marketers Should Take Advantage of Programmatic Advertising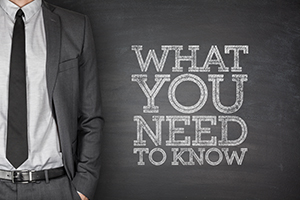 Right now, programmatic advertising is a huge marketing trend. According to eMarketer's recent estimate, programmatic ad spend will hit close to $33 billion this year.
Traditional ways of running campaigns can be risky; they are not always successful and costs can sometimes be prohibitive. Old-fashioned methods of buying digital ad space also calls for publishers to oversee the running of campaigns.
The question now is: how can the control to best manage and measure the process of purchasing digital advertising space be placed back into the hands of the advertiser? The answer is through programmatic advertising.
What is it?
Programmatic advertising has completely revolutionized the game of digital adverting because it "knows" the right types of ads to run and the right spaces they should be placed. It does this efficiently and effortlessly through artificial intelligence (AI), in which the system is able to "learn" what types of campaigns will offer the best return by monitoring ad spending and detecting areas of improvement.
How can Healthcare Marketers benefit from Programmatic Advertising?
One of the biggest benefits of programmatic advertising is that it allows healthcare marketers to be as specific as possible in delivering the right messages to the right people at the right time.
According to an article published by PM360, the important benefits include:
Giving the right information at the right time
Healthcare marketers can use a programmatic platform to protect the reputation of their products by choosing what content they want or do not want their products near. Programmatic technology achieves the goal of brand safety by using contextualization to protect the consumer and the marketer. A programmatic engine scans and filters content on a large scale to detect and avoid exclusionary content. To ensure this happens, advertisers must provide input for "optimal contextualization and targeting."
A total package campaign
This benefit of programmatic enables the delivery of customized messages tailored to the specific stages of making a purchase. For healthcare marketers, for example, this means they can display helpful messages to patients throughout the different stages of their healthcare journey, from initial diagnosis to recovery.
Building Patient Relationships
Programmatic technology can connect patients to the right services by gathering useful information from multiple databases, such as patient activity and geographic location, to provide patients with exactly what they are seeking. This allows healthcare marketers to offer patients information that is most relevant to their needs.
Together, protecting both consumers and brands makes for a positive advertising experience. While the marketing dollars dedicated to programmatic advertising has yet to surpass the spend of manual methods of buying digital ad space, it is becoming increasingly more popular among industry leaders. Healthcare marketers would be wise to start embracing programmatic advertising because as it begins to transition into the new and preferred way of purchasing digital ad space, those currently using it will have the advantage of completely understanding its power. Programmatic allows healthcare marketers to better create meaningful relationships and more effectively communicate their messages to their intended audiences.
Resources:
"Three Ways Healthcare Marketers Can Benefit from Programmatic." Three Ways Healthcare Marketers Can Benefit from Programmatic. PM360. N.p., n.d. Web. 12 July 2017.
"Why Programmatic Advertising Is The Hottest New Digital Marketing Trend." Inc.com. N.p., Web. 07 July 2017.
"The Beginner's Guide to Programmatic Advertising." Ignite Visibility. N.p., Web. 07 July 2017.