Expert Panel on Ad Viewability – Register Today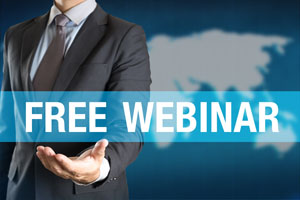 Seats are filling up fast, please register now to be sure to hold your seat.
Panel of experts from top viewability measurement providers and ad agencies to discuss new viewability requirements and how they impact your income as a publisher or your advertising fees as an advertiser.
Registering and attending this webinar gets you into a raffle for a brand new OtterBox phone case of your choice!
Even if you cannot attend the webinar, please register for this free event to receive the free resource kit on viewability that will be provided post panel.
Resource kit will include:
Video of event
Power Point Presentation of event
"What Pharma Marketers Need to Know About Ad Verification" – Whitepaper from CMI

"Viewability Best Practices for Advertisers"

"Viewability Best Practices for Publishers"

and more
Please join us on Wednesday, April 29th, 1:00-2:30 p.m. EST.
Panelists:
Leanne Smith, Senior Director Insights & Analytics, CMI/Compas (Communications Media, Inc.) – media planning and buying organization for healthcare clients
James Chester, Supervisor Media Technologies, Digitas Health (Digitas Health LifeBrands) – digital brand agency in healthcare marketing
Andrea Vollman, Vice President Product Marketing & Advertising Effectiveness, comScore, Inc. (validated Campaign Essentials™ (vCE®) ) – analytics tool for advertisers and publishers to measure campaign delivery and optimize in-flight
Eliot Yaxley, Sales Director, MOAT (Moat Analytics) – analytics tool for advertisers & publishers to measure ad effectiveness and content engagement
During this 90 minute webinar, R.J. Lewis, eHealthcare Solutions President & CEO will ask probing questions about using viewability as the new currency for digital advertising. We will also take your questions about ad viewability including inventory issues, rate increases, non-human traffic, ad placement, iframes and other viewability issues that may impact your bottom line.
Follow this event on social media!
Twitter: @E_HS and #viewability
Facebook: facebook.com/eHealthcareSolutions
LinkedIn: linkedin.com/company/ehealthcare-solutions