John Burke Joins eHealthcare Solutions as Chief Revenue Officer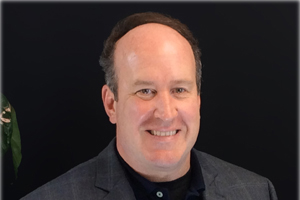 eHealthcare Solutions is pleased to announce that John Burke has joined EHS as Chief Revenue Officer (CRO). John comes to EHS with twenty-five years of experience in the publishing, advertising and digital media industries. He began his career at Reed Elsevier Publishing, and subsequently held leadership roles at Ziff-Davis Publishing, Microsoft, and Time Inc. Most recently, John led the sales team at Yieldmo, Inc., a mobile advertising company funded by Google Ventures.
John progressively led sales divisions at companies on the leading edge of digital media technology. He has led sales divisions at early-stage "start-up" digital media companies to successful acquisitions, including Quigo Technologies, acquired by AOL in 2008, and LiftDNA, acquired by OpenX in 2012. John's expertise encompasses digital display advertising, search engine marketing / optimization (SEM & SEO), programmatic and mobile advertising.
eHealthcare Solutions is positioned at the intersection of healthcare advertising and digital media as the premier vertical professional network for pharmaceutical brands and healthcare marketing strategists. John will lead both the Marketing and Audience Development teams of EHS to bring continuity and a singular vision across departments, and drive revenue performance by expanding the EHS list of authoritative medical publisher partners and leading pharmaceutical marketers.  John's experience in SEM, programmatic and mobile media will help EHS drive innovation across the rapidly changing medical and pharmaceutical industry sectors.
John shares, "I've known R.J. (R.J. Lewis, CEO & founder of EHS, Ed.) for seven years, and worked with EHS as a partner. I've worked for some of the most accomplished leaders in the digital media space, and am once again fortunate to work with R.J. Lewis, whose career building EHS over the last sixteen years has established EHS as the most tenured and recognized leader in the professional medical media and pharmaceutical marketing space. R.J. pioneered the "network" approach to medical / healthcare advertising, and has built the premier professional medical ad network in the market today. I'm excited to consolidate and build on this legacy."
R.J. adds, "As the market shifts towards dynamic pricing for authenticated prescribers, personalization and programmatic buying, John's experience and knowledge will be transformative as we continue to innovate and evolve in order to best serve both our advertising and publishing customers."
See John Burke's impressive LinkedIn profile.
For additional information contact: sem@ehsmail.com