Employee Spotlight: Katelynn Mareno, Director of Advertising Operations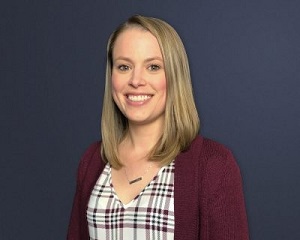 Katelynn Mareno is the Director of Advertising Operations at eHealthcare Solutions (EHS). Katelynn is a highly skilled and valued employee among her colleagues. In her 4 years at EHS, Katelynn has held several managerial roles, which have prepared her well for a recent promotion to the director level. Keep reading to learn more about Katelynn.
Education: Katelynn earned a bachelor's degree in Marketing from Rider University. She also minored in Event Planning and Management.
Previous Interesting/Unique Job(s): During college and after, Katelynn worked part-time at The Grape Escape, a wine school in New Jersey where customers made their own wine. She was responsible for handling their events and social media. Upon graduating from college, Katelynn worked for Macmillan Higher Education where she sold high school and college text books.
Best Part About Working at EHS?: Other than the wonderful people she gets to work with every day, Katelynn is grateful for the incredible opportunities EHS has provided her, from working in sales and business development to landing a leadership role.
Role Model: Katelynn's mom has always been the person she looks up to most in her life. Katelynn describes her mom as the strongest person she knows and credits her to the woman she is today.
Greatest Accomplishment: Her son, Carter.
Favorite Hobby: Barre3, a fitness studio rooted in ballet, pilates and yoga. Katelynn says it's a great outlet where she can focus on centering her mind and body, catch up with friends, and challenge herself in new ways.
Future Travel Destination: One day, Katelynn would love to travel to the beautiful countries of Greece and Scotland.
Interesting Fact: Katelynn was involved in an episcopal youth group called Happening during her high school years on a local and national level. It was through this experience that she developed important leadership skills and made life-long friendships.