Employee Spotlight: Jason Mendelsohn, Partner Relations Manager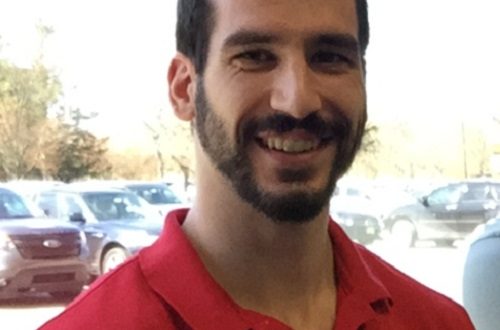 Jason Mendelsohn has been working at eHealthcare Solutions (EHS) for almost two years now. After obtaining a Bachelor's Degree from Rowan University in Advertising and Marketing, with a concentration in international studies, Jason started at EHS as an Inside Sale Representative. After 6 months, he then moved over to the audience development side of EHS, where he is now a Partner Relations Manager.
Jason has had many jobs that have led him to EHS. His most interesting job was when he worked in Logistics at Princeton University. Jason enjoyed being a part of the groundwork for the famous Princeton Reunions – an annual college reunion event held once a year on the weekend before commencement. He had not realized what an exhilarating event the Reunions were, and found it exciting to be a part of the most-attended college reunion in the world.
While there are many aspects of EHS that Jason loves, his favorite things are the relaxed environment, and of course the people who work here, whom Jason says are some of the most intelligent people he has ever met.
Jason's greatest accomplishment is becoming an Eagle Scout, which shows that he is a man of perseverance and hard work. It is no surprise, then, that Jason's biggest role model is Arnold Schwarzenegger. Jason refers to Schwarzenegger as the man that has "done it all," who came to the United States from a foreign country speaking very little English with a dream of becoming a bodybuilder. Not only did Schwarzenegger have a successful career in bodybuilding, but also accomplished careers in acting, politics and business, which Jason finds very admirable.
In his spare time, Jason enjoys exercising, riding his motorcycle, and playing the bass. In the future, Jason would love to fulfill his dream of being a world traveler by exploring countries like Spain and New Zealand.