Employee Spotlight: Daniel McDermott, Sr. Manager, Partner Relations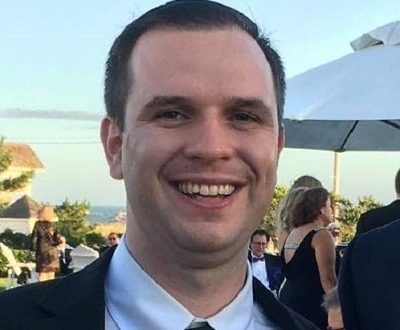 Daniel McDermott is the Senior Partner Relations Manager at eHealthcare Solutions (EHS). Dan graduated from Rutgers University and obtained a Bachelor's Degree in Marketing and Communications. He was an excellent student and his greatest achievement was being a member of The National Society of Collegiate Scholars at Rutgers, meaning he graduated in the top 20 percent of his class.
Prior to EHS, Dan worked for several companies in healthcare and advertising including, Beacon Healthcare, Pfizer, Zoetis, and Adiant. Dan feels these past experiences have instilled in him the work ethic he now exhibits at EHS – Dan takes pride in his ability to build trusted relationships with clients and best satisfy their needs.
Dan is grateful for the opportunity to work alongside the passionate professionals at EHS. He says the people at EHS are his favorite part about working here because they truly care about the quality of their work, and he feels that positive energy rubs off throughout the company.
Dan grew up in Hunterdon County, New Jersey where he participated in the annual Balloon Festival and volunteered his time at his church's blood drive. His father is a chef which led to his admiration of New Jersey native, Anthony Bourdain as both a chef personality and travel documentarian. Dan found Bourdain's ability to be a successful chef in fast-paced New York City and yearn to travel the world inspiring.
In his spare time, Dan enjoys watching sports, homebrewing beer, playing his electric guitar and reading. He especially appreciates the complex, but engaging books of author, Michael Lewis.
Being of Irish descent, one day, Dan wants to travel and explore the country of Ireland. He also hopes to travel to the United Kingdom to see Old Trafford, home of his favorite soccer team, Manchester United.