eHealthcare Solutions Welcomes Summer Marketing Intern Alyssa Lenac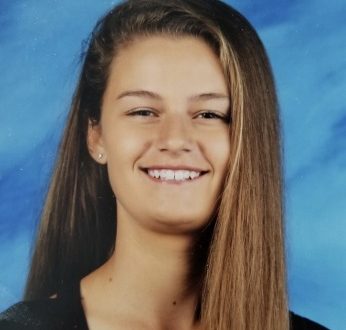 We are pleased to welcome Alyssa Lenac to eHealthcare Solutions (EHS) this summer as our marketing intern. Alyssa will be working on enhancing our marketing efforts and we couldn't be more excited to have a fresh, new mind on our team. We are looking forward to what Alyssa will be bringing to the table. Keep reading to learn more about Alyssa.
Education: Alyssa will be starting her senior year at Salisbury University in August where she is majoring in marketing and minoring in psychology and sales.
Favorite part about working at EHS?: The relaxed environment, the interesting projects she gets to work on, and the employees who are supportive of her in her new role.
Most Interesting Job: Alyssa did some plumbing work one summer when she worked for a general contractor.
Role model(s): Alyssa admires her paternal grandparents who emigrated from Croatia to the United States after World War II. She says they worked hard to live the true "American Dream" of coming to the States to make a living and raise a family.
Great accomplishment: Alyssa is proud to have maintained a high GPA throughout college. She is a member of Salisbury's honors college and was even a Supplemental Instructor where she provided additional help to over 100 students enrolled in Financial Accounting.
Spare time interests: Alyssa is a big fan of Netflix/Hulu documentaries and TV series. She highly recommends you check out The Handmaid's Tale on Hulu and Wild Wild Country on Netflix.
Favorite food(s): Any carb – pizza, pasta, bread, you name it, she loves it.
Fun fact: Alyssa's right thumb is shorter than her left thumb (she blames a thumb-sucking habit for this when she was young).
One thing on her bucket list: Alyssa recently studied abroad in France during the second semester of her junior year. She absolutely loved experiencing a new culture and would one day like to take on the exciting challenge of living in another country and learning to speak its native language.