Inclusion and Diversity in Advertising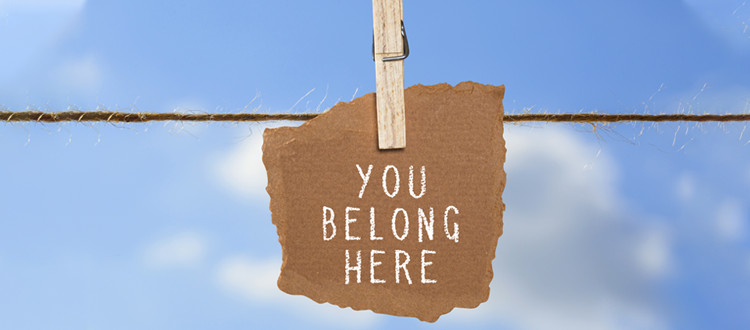 The other night, a TV commercial for Target came on that made me do a double-take. A marketer's dream, right? "What was that?", I thought to myself with a furrowed brow. A black and shiny metal looking object had appeared in the right-hand corner of the screen. In the split seconds it was shown, my brain could not easily register what exactly it was. Curiously, I rewound and paused the commercial to the image of a fun-loving girl floating on a pool raft. To my surprise, that shiny, metal object was her leg! Her prosthetic leg that is. "How cool is that!", I excitedly exclaimed, and restarted the commercial from the beginning to see what else I had missed, if anything. Lo and behold, Target also featured a boy in a wheelchair, playfully pouring a summertime drink.
The commercial had made a great impact on me. It represents a step in the right direction by breaking down stigmas and stereotypes to instead, promote an all-encompassing, more accepting and diverse community.
Project #ShowUs
Along with Target, companies like Dove are also making great strides in this area. At last week's Cannes Lions International Festival of Creativity, Dove was awarded a Silver Glass Lion for Social Change. Dove and Publicis Sapient, along with Getty Images and Girlgaze, launched an incredible campaign named 'Project #ShowUs'. The ground-breaking project is comprised of a library of 5000+ photographs, taken by 116 photographers from 39 countries, and features female-identifying and non-binary individuals as they are, rather than as what others believe they should be. The project, which has gained great traction, aims to shatter beauty stereotypes and show a more inclusive vision of beauty. In a recent LinkedIn post, Unilever's CEO, Alan Jope wrote, "…since its launch two months ago, images from the collection have been downloaded more than 7,000 times – in over 40 countries, by more than 900 companies." What a great way to spread the love!
The Bottom Line
The more diverse and inclusive advertisers can be in their promotional efforts, the more people will see themselves being reflected, giving them a greater sense of belonging, more visibility, and the ability to build stronger connections between themselves and the brand. This is important for our community as a whole, as it gives companies the great potential to expand their audience reach, strengthen their brand's connections, and improve their bottom-line.
According to a recent U.S. Census, 40 million Americans have disabilities, and millions more have illnesses and medical conditions, such as dermatological and autoimmune diseases, that require the use of assistive medical equipment. It is inspiring to see brands like Aerie, for instance, who are becoming leaders of change as they feature young women who aren't traditionally seen as models, including individuals with an insulin pump and an ostomy bag.
This is an exciting time and I sincerely hope for this to be the norm in the near future so more people from different walks of life can be brought to the forefront to shine for all to see.
References:
Papandrea, Dawn. "A Movement, Not a Trend: The Power of Inclusive Marketing." NewsCred. 22 January 2019. Web. Date Accessed: 27 June 2019.
Meyer, Zlati. "What do models look like? Target, Nordstrom, American Eagle say they look more like you." USA TODAY. 29 January 2019. Web. Date Accessed: 27 June 2019.
O'Brien, Kyle. "Glass Lion awards honor campaigns for change that challenge gender stereotypes." The Drum. 21 June 2019. Web. Date Accessed: 27 June 2019.