3 Social Media Trend Predictions for 2021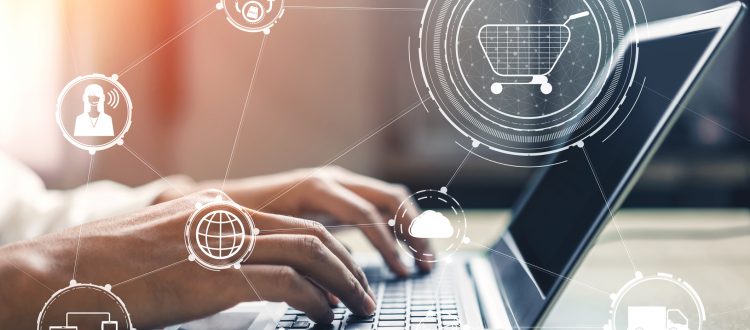 According to eMarketer, social media will continue to grow and be leveraged by brands and marketers throughout 2021. Some of the top trends that will grow within social media include video, brand safety, and the challenges around the absence of third-party cookies in the near future.
Trend #1: Video
One of the biggest growing trends on social media is video. This includes short videos on TikTok, Snapchat Spotlight, Instagram Reels, YouTube Shorts, and Triller. With social entertainment being the future of communication, the popularity of people creating user-generated short videos will continue to grow.
Stories on social media platforms are widely used by users and marketers. Many marketers use stories as a way to promote short-video content and to boost engagement by drawing attention to their brands. Research conducted by the Interactive Advertising Bureau among US agency and brand marketing executives stated that 54% of marketers would be investing in story video ads in 2021.
Livestreaming on social media will also increasingly grow in popularity as brands, celebrities, and entertainers continue to use the platforms to deliver new content, promote new products and interact with their audiences. With the emergence of COVID-19, many brands and influencers have been streaming live sessions to communicate and interact with their audiences. From virtual concerts, brand partnerships, and promotions, the opportunities are endless when it comes to marketers and live streaming.
Trend #2: Brand Safety
Though social media is a great way for marketers to promote their products and interact with their consumers, social media can also become a huge problem for brands. In the year 2020, brand safety became a huge concern across the ad industry due to the constant spread of misinformation on social media platforms.
Brands have to make sure that they are not contributing any false information or controversial content when it comes to commenting, resharing, and posting on their social media pages. It is expected that major marketers will start restricting their ad spending on their social media platforms in order to protect their brand.
"Marketers should have a clear sense of their tolerance for brand safety risk and be prepared to act if the environment where their ads appear turns too negative." – eMarketer 
Trend #3: Social Networks in the Cookie-less World
At the beginning of 2020, Google announced that they will be removing of third-party cookies in the year 2022. Once marketers found out that the essential tracking feature was ending, they had to start reevaluating their strategies right away. Now that consumers are more difficult to track, it is expected that the ad dollars will flow to social media channels, including Facebook.
"In 2021, Facebook's US ad revenues (including Instagram) will reach $40.76 billion, up 21.8% over 2020, we estimate. It will take in 23.8% of total digital ad spending, up from 23.5% in 2020." – eMarketer
This gives marketers the opportunity to start utilizing Facebook's data clean room, where marketers will still be able to continuously measure effectiveness and attribution in a privacy-safe way.
A data clean room is a secure and isolated platform that links anonymous marketing data from multiple parties. As of now, many marketers do not use data clean rooms, so in order for marketers to start using these platforms, they will first need a strong understanding of their first-party data.
____________________________
Learn more about the social media trend predictions for 2021 from eMarketer.