EHS Signs Exclusive Agreement with AORTA Journal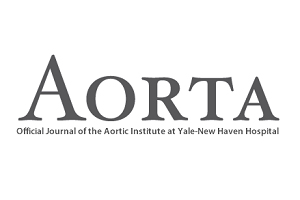 A New Opportunity for Advertisers to Reach Healthcare Professionals Focused on Cardiovascular Disease
EWING, NJ, January 15th, 2014 – eHealthcare Solutions (EHS) is proud to announce it has signed an agreement with AORTA, the official journal of the Aortic Institute at Yale-New Haven Hospital. This partnership expands EHS Cardiology channel and extends it to include HCPs with a focus on diseases of the aorta.
RJ Lewis, CEO, eHealthcare Solutions says: "We are proud to partner with a prestigious journal like AORTA. Partners like this are the foundation of our success in providing advertisers access to the extremely specific specialists they are seeking to reach."
John A. Elefteriades, MD, Editor in Chief of AORTA, states: "I'm thrilled that eHealthcare Solutions will help our web property aorta.scienceinternational.org fill our ad inventory with offerings from companies with products that are most interesting to our audience. It is a service to our members to be able to see ads that are relevant to them. "
Barron Hirsch, VP, Audience Partnerships, eHealthcare Solutions says: "The addition of this prestigious digital publication ads to the value of our entire network in terms of providing a strong anchor site in the area of cardiovascular content."
About Aorta
AORTA is a multidisciplinary, bi-monthly, open-access and peer-reviewed journal devoted to the aorta and its first-order branches, both thoracic and abdominal. Articles discuss the imaging of aortic diseases, natural history of aortic diseases, surgical treatment of aortic diseases, percutaneous ('non-invasive') treatment of aortic diseases, new operations for these diseases, and new medical/surgical products and technologies for the care of patients with aortic disease.
Readers include a multidisciplinary group of specialists, including cardiothoracic surgeons, vascular surgeons, cardiologists, vascular radiologists, interventional radiologists, cardiovascular anesthesiologists, engineers, and basic science researchers in vascular medicine. The on-line version and website provides a mechanism for extensive still visual content as well as video segments (e.g. surgical procedures).
About eHealthcare Solutions
eHealthcare Solutions creates custom digital solutions that achieve specific marketing goals and engage defined target audiences. We partner with marketers who want to reach physicians, other healthcare professionals, and health consumers through our exclusive relationships with more than 75 of the leading healthcare professional societies, associations, and media companies, consumer health sites, and other quality digital partners. We are experts in digital healthcare marketing with decades of collective experience building programs that drive results and deliver maximum brand impact.
The EHS Physician/HCP Network is ranked #1 for digital reach to Physicians/HCPs, with over 2x the reach of the closest competitor (comScore, September 2014).