EHS Announces Six New Sites Focused on Diabetes Content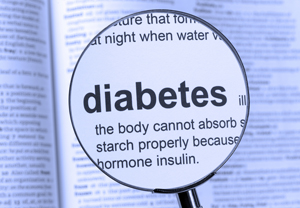 EWING, NJ, January 15th, 2014 – eHealthcare Solutions (EHS) is proud to announce it has signed agreements with Mendosa.com, OmniChannel Health Media, and NuFit Media to represent six new sites including: Mendosa.com, CDiabetes.com, DiabetesDigest.com, UnSugarize.com, Dietanalytics.com, and wellwithinyou.com. These sites build upon the reach of EHS diabetes channel for Health Care Professionals, which includes the site DiabetesInControl.com that joined the EHS Network last year. CDiabetes.com is the diabetes site for Costco, the largest membership warehouse club chain in the United States.
RJ Lewis, CEO, eHealthcare Solutions said: "Taken in aggregate, these premium consumer sites dramatically expand EHS' lead as the largest provider of access to targeted ad placement for advertisers seeking to focus their message on the diabetes market."
David Mendosa of Mendosa.com says: "I'm excited that eHealthcare Solutions – with their advertising expertise, reach and resources – will help mendosa.com improve the value of our ad inventory by connecting us with the companies who are most interested in reaching our audience. We will also be integrating EHS' healthcare ecommerce store-in-a-box powered by DoctorsOption.com to further generate revenue."
Jonathan Jarashow, Founder & CEO of OmniChannel Health Media says: "eHealthcare Solutions expertise in digital advertising sales provides us with a turnkey solution that simultaneously takes the burden off our staff and increases our revenue. This partnership allows OMNI to focus on doing what we do best, which is providing quality, award-winning content to our readers."
Ted Chan, CEO NuFit Media, states: "Our decision to partner with eHealthcare Solutions is based on the unparalleled size and breadth of the network they have built. We like the synergies that this relationship affords us as a publisher in the diabetes space."
Barron Hirsch, VP, Audience Partnerships, eHealthcare Solutions states, "The addition of these widely visited digital publications solidifies EHS' leadership in providing advertisers access to targeted consumers with diabetes who are looking for solutions to improve their quality of life."
 About Mendosa.com
Mendosa.com is the widely read website of David Mendosa, a freelance medical writer, advocate, and consultant specializing in diabetes. Most recently, he was interviewed in a four-part series, "David Mendosa's Journey from Sick and Obese to Total Wellness." The purpose of this website is to provide honest and accurate information to help patients manage diabetes.
About OmniChannel Health Media: CDiabetes.com and DiabetesDigest.com
OmniChannel Health Media (OMNI) has been creating and marketing award-winning health content for two decades. They are diabetes content marketing experts, and specialize in health education for pharmacy customers living with chronic health conditions.
CDIABETES.COM is the home of the Costco Healthy Living With Diabetes online magazine. It offers practical tips, nutrition advice and healthy, delicious recipes to help improve the lives of people with diabetes. Its content is written and reviewed by top health educators, including doctors, pharmacists, dietitians, and certified diabetes educators.
Since its inception in 1995, Diabetes Digest has provided up-to-date research, recipes and advice to help improve the well-being of millions of people living with diabetes. Both DiabetesDigest.com and CDiabetes.com are published by OmniChannel Health Media, a subsidiary of H. Crimson, Inc.
About NuFit Media: UnSugarize.com, DietAnalytics.com and Wellwithinyou.com
NuFit Media is the technology-driven venture operating within Cogo Labs, an accelerator behind some of the Boston area's fastest-growing web companies. It combines entrepreneurial business leadership with a unique platform of proprietary technologies for algorithmic marketing, data mining, and quantitative business analytics.
UnSugarize.com is the premier destination for people who want to control their blood sugar levels and reduce overall consumption of sugar. Its goal is to provide users with informed and inspiring information that enables them to choose the right path.
Diet Analytics is an online diet destination, host to a database of interactive information on virtually every diet, from all of the latest diet trends to tried-and-true diets and physician-recommended diet plans. The site also includes articles on health, fitness, food, and diets as well as the latest offers and deals in the world of diet and fitness. Diet Analytics provides all of this information as a free service.
WellWithinYou.com offers consumer based content to help readers get the most out of life. With articles that provide advice about everything from relieving stress, to eating healthier, to getting a better night's sleep. WellWithinYou.com provides users with informed and motivating information.
About eHealthcare Solutions
eHealthcare Solutions creates custom digital solutions that achieve specific marketing goals and engage defined target audiences. We partner with marketers who want to reach physicians, other healthcare professionals, and health consumers through our exclusive relationships with more than 75 of the leading healthcare professional societies, associations, and media companies, consumer health sites, and other quality digital partners. We are experts in digital healthcare marketing with decades of collective experience building programs that drive results and deliver maximum brand impact.
The EHS Physician/HCP Network is ranked #1 for digital reach to Physicians/HCPs, with over 2x the reach of the closest competitor (comScore, September 2014).
Contact Barron Hirsch: bhirsch@ehsmail.com ; 609-508-6275