Why EHS Is the Right Fit for You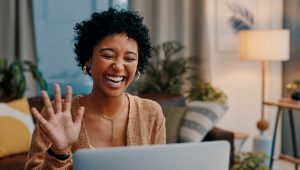 Just as we've shared reasons why EHS may not be the best fit for everyone, we want to provide you with a clear picture of why EHS could be the perfect fit for you. If you're contemplating joining our team, here are some compelling reasons why EHS might be your ideal professional home:
If you're someone who thrives on variety and is excited about the prospect of taking on different roles and responsibilities, EHS is tailored to your ambitions. We're a nimble company where roles can evolve in real-time, giving you the chance to broaden your skill set continually.
If you're a forward-thinker and a bold problem solver, EHS is your playground. We're a group of innovators who embrace risk and experimentation. Failures are stepping stones to progress and learning.
If you appreciate teamwork, EHS offers a supportive and cohesive culture that values collective achievement. Our clients and the company's success are at the forefront of our efforts, making collaboration and transparency essential.
If you're driven by setting and achieving tangible goals, EHS has a clear system in place. We openly measure and reward performance, providing you with a roadmap for success.
If you believe in exceeding client expectations and delivering exceptional service, EHS shares your principles. Customer satisfaction is not just a goal but a core value that guides our actions.
If you're committed to lifelong learning and continuous improvement, EHS shares your passion. Our culture is built around the concept of CANI – Continuous and Never-Ending Improvement – in every aspect of our work.
If you have an uncompromising commitment to quality and refuse to settle for mediocrity, EHS aligns with your standards. We uphold the highest standards of quality in everything we do.
If you're excited about the dynamic world of digital advertising and want to be part of a thriving industry, EHS is where your enthusiasm will flourish. Our team is genuinely passionate about our industry.
If you value swift communication and active participation, EHS is the ideal place for you. We pride ourselves on being a highly connected and responsive team.
If you're ready to go beyond the call of duty, in terms of both effort and time, EHS is your platform for excellence. We're always on, striving to surpass expectations.
If you enjoy being an active contributor, sharing ideas, and engaging in constructive debates, you'll find a welcoming space at EHS. We value the diversity of perspectives and encourage open dialogue.
If you appreciate informed decision-making based on data and facts, EHS mirrors your commitment. Data is our guiding light, and we rely on it to make informed choices.
In summary, if these values and characteristics resonate with you, EHS could be the perfect place to nurture your career and aspirations. We invite you to explore the opportunities within our organization and consider joining our dynamic and passionate team. Your journey towards success may very well begin here at EHS.