What's New In Native Advertising? A Guide for 2022 and Beyond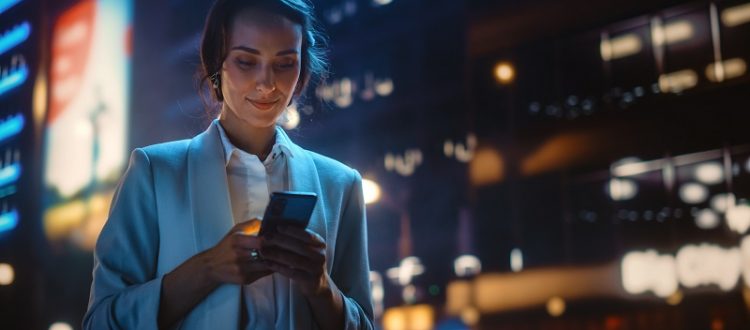 Online users are constantly exposed to ads, especially since the beginning of the COVID-19 pandemic. Since traditional advertising can be intrusive and lack targeting and customization, it is becoming less popular among advertisers and marketers. It is in your best interest to focus  your time and money on non-intrusive native ad campaigns.
In the U.S., native advertising spend rose to 37% in 2021 and is expected to reach 98.59 billion in 2022, according to eMarketer.
A quick overview of native advertising
Native ads are meant to blend in with the content on a website. They are specifically designed to match the feel and function of a website's content, therefore creating an enjoyable experience with anyone who visits a page. Because of this, native ads are effective; their CPMs and CPCs are higher than display ads. Examples of native ads include in-feed formats, content recommendations, sponsored posts, and more.  
Why it works
Users are becoming more resistant to intrusive ads. Native ads are more tasteful and more relevant to a user and his or her interests. While still ads, native ads are more well-accepted due to their look and feel on websites. More than that, native ads are more educational and provide a higher value to consumers.
Marketers and advertisers are reaping the benefits of native advertising. Native advertising that uses a softer trust-based approach to content marketing got 5-10X higher average CTRs than the more aggressive push marketing approach.
On the publisher side, native ads lead to more visibility, an improved user experience, and greater demand for native ad inventory.
As you begin the creative process of your digital advertising strategy, be sure to keep an eye out for these native advertising trends to ensure successful campaigns.
Fighting Ad Fatigue with Native
Users that become tired and annoyed by seeing intrusive ads simply begin to ignore them, or worse, completely leave a page. Native advertising that effortlessly blends in with the content of your website while also providing valuable information to a user will increase engagement. Native ads create trust between the advertiser and/or publisher and the end user. Native ads have a propensity to create a positive effect where purchase intent and brand awareness increase.  
Native Ads are Great for Mobile Users  
Aside from the growing number of smartphone users, native ads are a great opportunity for mobile in-app monetization as most apps don't have ad blockers built into them. Experience wider audience reach when you use mobile native ads.
Now is Not the Time to Overlook Native video
People love video. Native videos are known to have better reach, attract more attention, and are far more engaging. Globally, internet video traffic will be 82% of all consumer Internet traffic by 2022, up from 73% in 2017. With this in mind, marketers are working on creating compelling and informative native video ads. Popular video platforms like TikTok and Snapchat are influencing advertisers to mimic the look and feel of organic video.
Programmatic Native Ads
Programmatic continues to grow. In the U.S., programmatic native advertisers grew from 926 in 2020 to almost 2,000 in 2021.
Programmatic advertising automates the processes and transactions involved with purchasing and dynamically placing ads on websites or apps. It allows the serving of targeted native ads in real-time. Native ads that are programmatically bought and placed offer brands the ability to capitalize on increased relevance and personalization. Programmatic native ads are customized to the user and result in better performance for advertisers.
If you're not using native advertising as part of your marketing strategy, you're missing out on a key opportunity to reach and engage your target audience. With native advertising, you can target millions of health-conscious consumers and/or healthcare professionals (HCP) while they are engaging in medical and health websites.
Download the Tap Native one-pager and see how you can reach your target HCP and/or consumer audiences.