Reach your Target Health Audience with Tap Native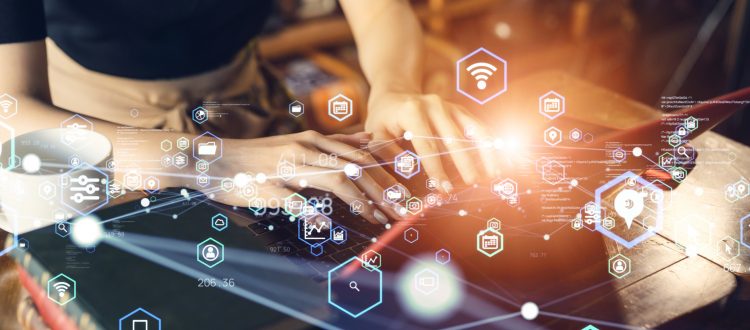 What is Native Advertising?
In the last couple of years, the use of native advertising has drastically increased within the healthcare industry. Native advertising places ads into a content feed that mimics the design of the website and provides the consumer or healthcare professionals (HCP) with an uninterrupted flow of relevant information. Since native advertising blends in with the content, it has been an extremely successful tool for healthcare marketers.
When trying to generate sales from your ad placements, it is crucial to find the right strategy that will result in your ads reaching – and converting – your ideal audience at the right place and at the right time.
Ultimately, leveraging native advertising into your marketing strategy can increase your overall brand engagement and ROI by connecting your ads straight to your target consumer or HCP audiences.
Tap Native
The premium ad platform, Tap Native, features high-quality ads exclusively within health and wellness websites, and around health-related content that reaches your targeted health audience.
By using Tap Native's simple contextual targeting dashboard, healthcare marketers can promote their content to millions of health-conscious consumers or HCPs while they are consuming content across a network of hundreds of top-tier health sites.
Reach Consumers
Through Tap Native's database, reach millions of health-conscious consumers while they are seeking answers to their most important health questions. This is effective for consumer health products, OTC & RX medications, healthy meal delivery, local & regional healthcare services and more.
Geo-targeting is also available within Tap Native's database. Therefore, you can select the location(s) and a radius around your service footprint, or bulk upload zip codes or city names for precise footprint and service area mapping to reach your audience.
Through Tap Native's conversion tracking, you will also be able to track purchases, leads, and other web actions.
Reach HCPs
Tap Native reaches healthcare professionals contextually on medical websites where they congregate or through audience targeting. Within Tap Native's dashboard, HCPs can be targeted based on their profession including physicians, nurses, physician assistants, or pharmacists. They can also be targeted by their professional specialty such as oncologists, cardiologists, or gynecologists.
Tap Native also provides NPI list matching where their system can match your custom list of HCPs by NPI number. The advertiser dashboard provides detailed reports that include user-level data (PLD / ULD) and displays the name of the HCP that clicked, the NPI number, and their specialty.
"All clicks to HCPs delivered by Tap Native are authenticated meaning that audience targeted HCP ads are only displayed to HCPs with an authenticated NPI number. The cost per click pricing ranges from as little as $3.00 per click to as much as $50.00 or more depending on the total number of targets, rarity of targets and network competition."  – Tap Native
Tap Native for Publishers   
Not only does Tap Native benefit advertisers, but this premium ad platform also benefits its publishers. Through relevant native ads, Tap Native drives targeted new visitors to its publisher's sites. In fact, hundreds of health, medical, and wellness publishers now rely on Tap Native to dramatically improve their ad relevancy, credibility, quality and CPMs.
Tap Native's ad stack provides publishers the option to display ads for consumers or HCPs. This ad stack monetizes both types of users by displaying the right ads to the right user at the right time based on audience and contextual targeting. Publishers are also able to choose between fully automated or manual settings for greater control, ad relevancy, CPMs, and revenue.
Not only will publishers be able to grow their brand and reach new users with Tap Native, but they will also be able to understand their most valuable pages and which types of health offers your audience engages with the most.