R.J. Lewis' 2020 Digital Marketing Predictions for Pharma Marketers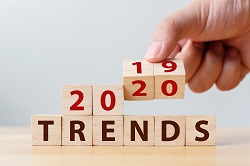 It's a new year which means R.J. Lewis is back with 10 new digital marketing trends for pharmaceutical marketers.
You can read his article, "2020 Vision – 10 Trends to Watch" on PM360.
Among his predictions for 2020 and beyond, he feels pharma won't have a large focus in the upcoming election due to the country's deep divide over politics, offers insight into the continued growth and new challenges facing programmatic, suggests the impact "Voice" technologies will have on future generations, and more.