Pharmaceutical Digital Marketing Trends in 2022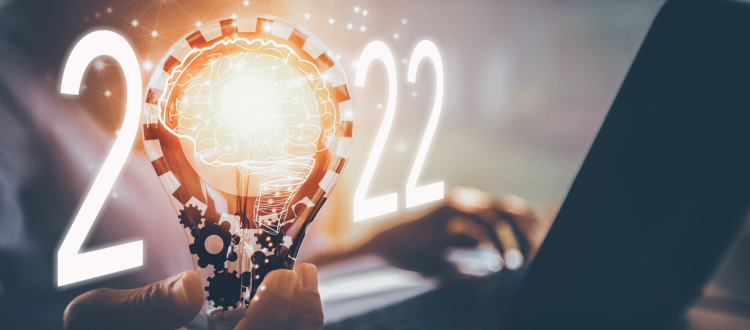 It's no secret that pharma digital marketing trends and technology have quickly evolved throughout 2021, and it's never too early to get a head start and see what might be trending in 2022. 
With 2021 closely coming to an end, it is crucial that pharma marketers start evaluating their marketing strategies to continue innovating and adapting to their audiences' needs. The two questions are, what trends will continue to evolve in 2022, and what will slow down? We did the leg work for you, here is a list of pharma marketing trends that we believe will continue to grow in 2022.
Personalization
COVID-19 has certainly changed how we communicate with each other. With in-person interactions almost completely shifting to remote, pharma marketers have been quickly adopting different omnichannel approaches to maximize their communication reach to both healthcare providers (HCPs) and patients.
One strategy that is important to include in an omnichannel approach is personalization. Pharma companies are utilizing collected data from their audience to create more personalized online content. This data has given pharma marketers insights that are helping them understand their audiences' online behavior. Armed with this knowledge, pharma marketers can reach their audiences in the right place, at the right time, with the right message.
"A well-thought-out strategy for data analytics and segmentation, customer journey mapping, and omnichannel marketing is what drives customer insights, targeted segment nurturing, and actionable insights that form the basis of powerful relationships and unforgettable experiences." Pharma Times
Pharma companies that continue to embrace personalization in their marketing outreach messages will increase overall interactions and succeed in building stronger relationships with their customers throughout 2022.
Supply Chain Technologies
Throughout the last two years, many healthcare companies have adopted new supply chain technologies into their systems including artificial intelligence and robotics. Healthcare supply chain software regulates the flow of medical supplies and services from the manufacturer to the patient through inventory and spend management.
This supply chain software ensures that medical equipment, supplies, and medication reach the provider and the patients efficiently. This has led to shorter pharma production cycles and reduced costs. Adopting supply chain software technologies can create a more agile process by drastically improving delivery performances and strengthening relationships between providers and patients.
Ultimately, these innovative technologies are creating multiple growth opportunities for pharma companies to increase their market presence. These opportunities, such as collaboration and partnerships, can offer marketers a higher value in sales and drive more customers.
According to Coherent Market Insights, the global healthcare chain management market is expected to surpass US $3,883.4 million by 2028. "…the global healthcare supply chain management market is estimated to be valued at US$ 2,080.6 Million in 2021 and is expected to exhibit a CAGR of 9.3% over the forecast period (2021-2028)". – Coherent Market Insights
Customer-Centric Data Trends
Being almost completely remote for the past two years, many companies might already have a pretty good idea of what is working for them and what is not. To stay innovative, companies need to start re-evaluating their 2021 marketing strategies so they can stay ahead of the game and have a clear and coherent marketing plan ready for 2022.
One of the biggest steps in staying innovative and better understanding your audience is through a customer-centric data collection strategy. Creating a system that collects customer feedback will help companies hear "the voice of their customer" and will enable them to pivot and change their marketing content to meet their customers' needs.
Creating a place within their organization for the Voice of the Customer (VOC), will allow pharma companies to improve future campaigns which will increase engagement and create a stronger connection with their customers.
Get a head start on your 2022 pharma marketing campaigns with Tap Native
Reach your healthcare audience in the right place and at the right time through Tap Native's contextual targeting dashboard.
Start planning your 2022 marketing campaigns now with Tap Native.