Mobile Optimization Best Practices & Quick Fixes Copy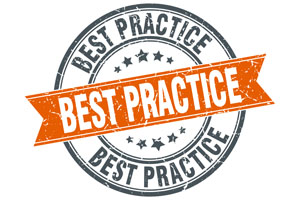 With over 80% of adults online using smartphones and tablets, mobile optimization is necessary for all publishers.  On April 21st, Google will deprioritize sites based on their mobile optimization.
Here are a few best practices to enhance your mobile optimization:
Make your site Mobile Responsive with "responsive design:" A mobile responsive site means that the site adjusts based on the size of the screen on the device. Responsive design is no longer "nice-to-have," it is now a "must-have." Primer on responsive design.
Add a search box: When looking at a site on your smart phone or tablet it may be hard to find what you are looking for. Having a good search feature will streamline their visit to meet their needs faster.
Avoid common mistakes: It sounds simple, but the littlest thing can affect your sites mobile optimization.  Here is a list of common mistakes and how you can fix them.
Improve Page Speed: Check page speed. This link will also provide diagnostics on why your pages are loading slowly and how you can fix them.
Educate yourself and your team: Get up-to-speed with Google's Guide to Mobile Friendly Websites for "how-to" information.
April 21st is right around the corner, here are some quick fixes:
Most Content Management Systems have built-in programming for mobile optimization:

Second, if you discover your site is not mobile optimized and you are using a content management system, Customize Your Website Software has explicit, fairly easy-to-follow directions for making your site mobile friendly. Sometimes it may require an update of your software and other times you may be able to have an extension installed.

When your site is responsive be sure to Let search engines know you are ready for mobile traffic: Make sure search engines understand your sites setup to ensure your site is shown properly in mobile devices. This usually only involves adding some simple code to your header file in your HTML. Signal your configuration to search engines.
Optimize for Tablets: Here are 5 easy fixes to optimize your site for tablets.
Implementing even a few of these fixes or best practices will get your site in a better place. Let us know if you have any questions or need a professional site audit to be sure you are doing everything you can to optimize for mobile. Email sem@ehsmail.com.