KKR Purchasing WebMD for $2.8 Billion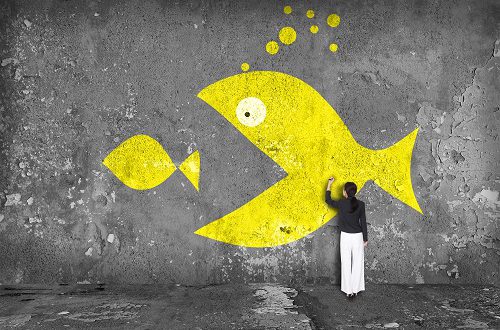 After giving a dismal outlook in February 2017, WebMD announced they were entering a process to explore strategic options. After a five month process, KKR has announced their Internet Brands division is purchasing WebMD for $2.8B.
A declining advertising business has been cited as one reason they may have chosen to sell. It's possible programmatic advertising has eroded their consumer business. Although their consumer pageviews and unique users dwarf their professional site (Medscape), the professional side accounts for 60% of their business. As programmatic expands to the professional side lead by firms such as ours (www.EHSX.io), they are likely concerned over that business as well.
Given their size, growth rate and outlook, they are lucky to find a buyer. But it certainly would have been more exciting to see a more strategic disruptor as a buyer such as Google, Apple or Microsoft. A player like that could have made them a crown jewel of a much larger healthcare play. That could still happen, as KKR will likely sell them off again after levering them up with debt, combining some other assets, and squeezing any inefficiencies out of the business.
The price is at about a 20% premium (30% to the day before they announced they were seeking strategic alternatives). Which means WebMD probably didn't see much upside beyond that, since they were willing to sell. KKR on the other hand clearly does, or they wouldn't be buying. One never knows in these situations if there were other factors at play such as board challenges over disagreements, vocal activist shareholders, etc… that force a sale into play. It may not be all based on their future outlook.
I know the CEO, Steve Zatz. He used to be one of my CEO's (longest tenured of four over my 6 years there) when I was at Physicians' Online. I know several of the other team members there as well. It will be interesting to see if there is a massive talent drain, as there often is after a transaction like this.
WebMD confirms it will be acquired by KKR's Internet Brands for $2.8 billion
This is the second public market "digital health giant" to sell recently. In October of 2016, Everyday Health sold to J2's (JCOM) Ziff Davis Unit. J2 are the makers of eFax. Ziff Davis owns IGN, PCMag, Geek, and various other tech/gaming/entertainment and lifestyle brands. This sale was probably necessitated due to Everyday Health's stock price falling below it's offering price and being unable to recover as they continued to burn cash as a public company.
j2 Global, Inc.'s Ziff Davis Announces Agreement to Acquire Everyday Health