Is Your Pharma Brand Active on Social Media? Here's Why It Should Be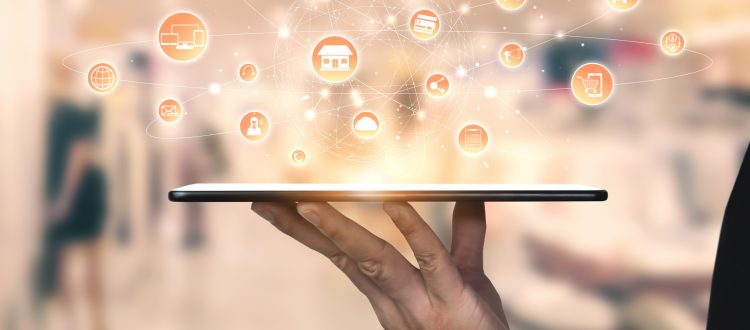 For over 30 years, pharmaceutical companies have been promoting their brands through TV commercials. In today's advertising world, there are many more outlets that companies can use to reach their audiences.
With technology and society constantly evolving, companies need to make sure they are always adapting and growing with their outside environment. Companies can increase brand visibility and stay connected with their audiences through a well-structured omnichannel marketing strategy.
Activate your Social Outlet
One of the best ways companies can stay relevant is by implementing social media into their omnichannel marketing strategy. Having your company active on multiple social media channels can create brand awareness, and help your company grow a connection with your audience, leading to a boost in sales and revenue.
There are 3.96 billion people currently using social media, which means if your company is not active on any social channels, you are missing out on exposing your brand to almost half of the world's population.
Pharma and Video
When it comes to pharma companies using social media to promote their brand, it's not so much the platform that matters, but the content they are generating.
One marketing strategy that pharma companies should invest in is video. Compared to written content, video content is much more engaging for the viewers, allowing them to absorb more information within a shorter amount of time.
According to LueNovius, 51% of marketers say video content has the highest ROI. Since viewers retain 95% of the message when watching a video, marketers have also reported a 54% increase in brand awareness.
One social platform that specializes in short video content is Tok-Tok. Some pharma companies including Novartis, Reckitt Benckiser/Mucinex, and Johnson & Johnson have already made their presence known on the video app.
"Currently, we see the greatest potential for pharma marketing in unbranded influencer campaigns – identifying and working with a range of health care professionals to share educational messages across a variety of therapeutic areas in an authentic, accessible and potentially high-reach way." – PharmaLive
Regulations with Promoting Pharma on Social Media
Even though promoting your pharma brand on social media can be a great way to stay connected and communicate with your audience, there are many regulations that you will need to follow to prevent your posts from getting blocked or your account banned.
When creating paid ads that contain either prescription drugs or devices, it is important to remember that each social media platform has its own set of restrictions.
For example, Facebook and LinkedIn are two of the most restrictive platforms to use when promoting ads that contain prescription drugs, supplements, or any other similar substances.
According to Facebook's Ad Policies, here are some of Facebook's strict guidelines on what you are not allowed to do when running a pharma/healthcare-related Facebook ad:
Imply that your audience has a specific health condition or disability.
Promote the sale or use of unsafe supplements.
Contain false information or misleading claims
Contain before/after pictures promoting a health-related product
Promote the use or sale of drugs or drug-related products including prescription or recreational drugs.
Promote illegal drugs including drug paraphernalia, or any tobacco product.
Learn more about pharma advertising regulations on other social media channels including LinkedIn, Twitter, YouTube, Snapchat, and Reddit.
Start Implementing Social Media into Your Omnichannel Marketing Strategy
Whether it's sharing an informative article, promoting a video, or retweeting another company's post, having your company active on multiple social media platforms can overall help increase your brand's visibility and open direct channels of communication to your audience, creating a well-rounded omnichannel marketing approach.
Remember, your audience is everywhere and if you want to keep your brand top of mind, you need to leverage all channels of marketing communication.