How to Maximize Industry Events and Conferences for Success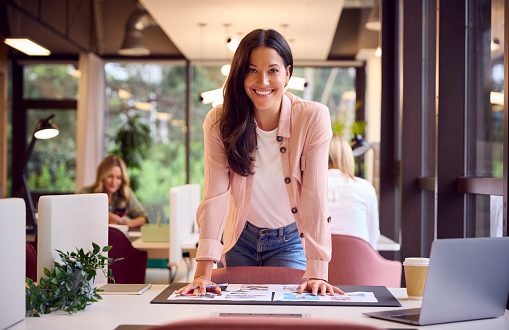 Industry events and conferences serve as invaluable platforms for professionals to expand their knowledge, network with like-minded individuals, and promote their businesses. However, attending these events effectively requires more than just showing up. To truly harness the opportunities these gatherings offer, you must approach them with purpose, preparation, and an eagerness to engage. In this comprehensive guide, we will explore proven strategies on how to attend industry events and conferences like a rockstar, ensuring that you leave with newfound insights, meaningful connections, and a thriving business presence.
Do Your Research: Prepare for Success
Before stepping foot into an industry event or conference, invest time in thorough research. Study the event agenda, speakers' backgrounds, and sponsor companies. Identify sessions that align with your professional interests and business objectives. Having a well-informed plan will help you prioritize your time and ensure you make the most of the event.
Set Clear Goals: Define Your Objectives
Setting specific and measurable goals is essential for a fruitful event experience. Determine what you hope to achieve by attending. Are you seeking to learn about the latest trends in your industry? Or do you aim to expand your professional network and generate potential business leads? By defining your objectives, you can tailor your approach and focus your efforts on activities that align with your goals.
Prepare Thoughtful Questions: Elevate Your Engagement
If you intend to learn from the event's speakers and presenters, come prepared with thoughtful questions. Engaging in meaningful dialogue showcases your genuine interest in the topic and fosters valuable interactions with industry experts. Whether during Q&A sessions or informal networking opportunities, thoughtful questions can set you apart as a proactive and engaged participant.
Dress for Success: Make a Lasting Impression
While a suit and tie might not always be necessary, dressing professionally is essential for making a positive first impression. Opt for attire that aligns with the event's atmosphere, allowing you to exude confidence and professionalism. When you feel comfortable and presentable, you project an image of competence and readiness for fruitful interactions.
Arrive Early: Seize the Opportunity
Arriving early at an industry event provides you with ample time to familiarize yourself with the venue, locate the sessions you wish to attend, and identify key networking areas. By arriving ahead of schedule, you can avoid the stress of last-minute rushes and optimize your overall event experience.
Be an Active Participant: Engage and Connect
To maximize your industry event or conference experience, actively participate in sessions and discussions. Demonstrate your enthusiasm and curiosity by asking questions, sharing insights, and engaging in conversations with fellow attendees. Proactively introduce yourself to new people and capitalize on networking opportunities to build authentic connections within your industry.
Follow Up and Nurture Relationships: Sustain Your Success
After the event, don't let your connections go cold. Send personalized thank-you notes to speakers, presenters, and new contacts you met during the event. Consider connecting with them on professional networking platforms like LinkedIn, fostering ongoing relationships beyond the confines of the event. Cultivating and nurturing these relationships can lead to fruitful collaborations, mentorships, or even potential business partnerships.
Attending industry events and conferences like a rockstar requires strategic planning, purposeful engagement, and a commitment to building meaningful connections. By doing your research, setting clear objectives, dressing professionally, arriving early, and actively participating, you elevate your presence and make a lasting impression. Leveraging these strategies will not only enhance your learning experience but also open doors to valuable networking opportunities and potential business growth. So, embrace the spotlight, unleash your inner rockstar, and conquer every industry event with confidence and success.
*This article was produced with the assistance of artificial intelligence. Please always check and confirm with your own sources, and always consult with your healthcare professional when seeking medical treatment.