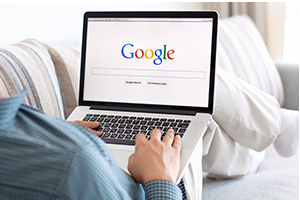 I'll be attending Google's Partner Summit called Zeitgeist next week, and I have to admit, I'm pretty excited about the opportunity. Google is an amazing company by almost any measure, and I would have to say that based on this experience so far, I would ad customer service to the list of "remarkable" ways they do things. Now, I'm sure I am getting some special treatment as our company delivers a health five figure income to Google every month. I hear from smaller publishers that the Google customer service is not very good, and they can never get anyone on the phone… so size does matter.
None the less, as far as this trip goes, they are certainly wooing us as a customer (free airport shuttles, free hotel, exciting agenda, etc..). I have been impressed by the CRM program on the password protected "invited guest" area at www.google.com/zeitgeist06 they use for registration. On it, there is a "community" tab powered by IntroNetworks, where one can build a profile of interests, likes, dislikes, etc… upload pictures, a brief bio, etc.. and find (and email) "similar" attendees in advance to faciliate networking efforts. A big time saver…
In classic Google style, they are able to generate "buzz" around the event. I am looking forward to Google's Zeitgeist next week and will post my thoughts on my blog afterwards.