Google Releasing Another Penguin?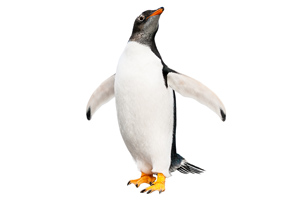 Google has several algorithms that can have a significant impact on your website traffic each time they are updated. The following algorithms have the potential to affect your organic search traffic from Google:
Panda – Last update July 17, 2015: The Panda algorithm was rolled out for the first time in February 2011. Since then it's had over 28 updates. Its main purpose is to prevent sites with low-quality content from ranking in the Google search results. If your site is doing any of the following things chances are your organic traffic will suffer a scratch from Panda: duplicate content, shallow content, keyword stuffing, cloaking. Panda is a true phenomenon on healthcare publisher sites; we've documented the effects of Panda on several site audits.
Mobile Friendly – Rolled out April 21, 2015: Mobile optimized sites enjoyed a Google search engine ranking increase while non-mobile optimized sites bit the dust. Several healthcare publisher site audits throughout the 2015 summer proved this out.
Pirate – Last update October 21, 2014: Pirate is updated infrequently. It was rolled out in August 2012 and has only been updated once. The Pirate algorithm was created to smote sites that infringe on copyrights. None of the healthcare publishers that we've audited this past year (over 20 sites) have ever been robbed by the Pirate algorithm.
Penguin – Last update October 17, 2014: Rolled out in April 2012. Penguin's main purpose is to prevent sites with a lot of "spammy link" referrals from ranking in the organic Google search results. This means if your site gets traffic from low quality sites, paid link programs, or keyword-heavy links, your site may have the potential to be penalized by the Penguin algorithm. The following article will explain what is going on with our little penguin friend and how to prepare.
The last documented update of Penguin was October 17, 2014. According to Gary Illyes, a Penguin update is expected by the end of Q1 2016.
Get your site ready before the flightless bird attacks:
First, get your Google Search Console up and running. This will tell you if you have any manual actions against your site. A manual action is not a penalty from a Google algorithm, it's a human that has taken action against your site.
Second, figure out if you have any bad, spammy links referring traffic to your site.Here are the different types of bad links you might run across:

links from poor quality sites
links that have no relevancy to your site content
overly optimized anchor text (keyword rich text links)
paid links from shady programs
Here are three ways to find bad links:
Sometimes you can see bad referrers by looking at the sources of your traffic in your analytics program. (In Google Analytics go to: Acquisition->All Traffic->Source/Medium.) If you notice any strange referrers, check them out.
Another way to ferret out bad links is by using a tool. Here are a few good ones:
Link Detox
ahrefs
Screaming Frog
Finally, you might consider using a consultant – eHS provides free site audits to our exclusive publishers.
Third, if you determine that you have bad links, try to manually fix the problem links. If you're paying for bad links, then stop paying for them! If shady sites are linking to you of their own accord, writing emails to the offending websites and telling them to stop linking to you is one good way to manually solve the problem. For example, we had an issue with a link program that suddenly began to send referrals to a publisher site. We found the offending site and program and wrote them an email and told them to cease and desist. They did. If the offender will not remove the links, then the next tactic is to use the Disavow Links Tool. However, Google warns you, "This is an advanced feature and should only be used with caution. If used incorrectly, this feature can potentially harm your site's performance in Google's search results."
Resources:
Where Will Your Site Stand After Google's "Mobile Friendly" Algorithm Update?
Pandas, Penguins and Pirates, Oh My!
The Penguin in the room: what to do until Google rolls out its latest update
Think you've been hit by a Google algorithm? eHS offers free site audits to our exclusive publishers. Learn what happened and how to fix it.