Google AMP: What it Means to Marketing in Healthcare / Pharma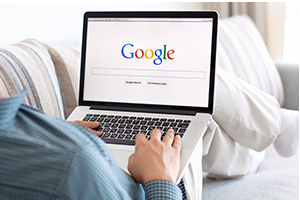 Google's lead on the new Accelerated Mobile Pages (AMP) venture is perfectly in-line with Google's stated goal of making the internet quicker, more versatile and superior. Certainly it will be superior to the existing ways of loading the internet on mobile devices. The basic markup language behind AMP is AMP HTML. It is a stripped-down form of the portable web, which keeps running on reevaluated rendition of the normal web HTML. So, in layman's terms, it is basically a more simplistic way a page renders on your mobile device. It is 15% to 85% faster than non-AMP variant of the page, according to the AMP project.
Great. So why is that important to the healthcare/pharma industry, and specifically digital marketing in the healthcare industry? To begin with, Google and The AMP Project are stripping out considerable amounts of advertising opportunities and mobile sponsorship opportunities in the way AMP renders a page. Google is betting that most marketers in general are going to want the higher page rankings over more advertising on a mobile page (AMP versions of mobile web sites will get a boost in page ranks in Google's mobile searches). Therefore, it will take away more traditional opportunities for mobile marketers, while offering some benefits for AMP HTML compliance.
While healthcare is slower in adopting digital and mobile ways of going to market in comparison to other industries, most healthcare and pharma marketers are aware of the need for more mobile efforts. Healthcare's mobile budget is one of the lowest marketing budget shares on average (26.5%) of most major industries.
Still, healthcare marketers are looking with more intensity at providing their messaging to mobile platforms, and for good reason. In a study conducted by Digitas Health in 2013 it was suggested that, "patients who use their smartphone in a medical exam room are 80 percent more likely to switch medications and twice as likely to ask for a specific brand name medication. When doctors use mobile devices in the same exam rooms, patients proved to be 30 percent more likely to switch medications."
Any savvy healthcare marketer is going to want to be aware of the implications of the AMP Project and what it will mean to their future business. AMP, by the way, isn't just Google these days. It is a real Open Source Project.
Given the embrace of publishing and technology industries for AMP, it will become a mobile a standard platform healthcare marketers will want to understand moving forward.