Google Eliminates Right Rail PPC Ads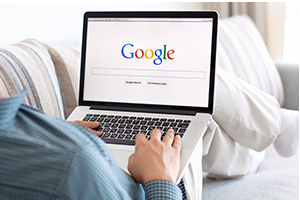 There has been a lot of hubbub about Google ending the right rail pay-per-click ads on their search results pages on desktop. Do you think Google would end a program if it was making them a profit?
The top 3-4 text ad spots have always been the coveted listings. The click-through-rates (CTRs) on text ads on the right rail has never been phenomenal and Google is probably slating that real-estate for better money-making opportunities.
But Google is not putting all their eggs on the top four baskets of text ads, they are also leaving that space for product listings. This will be beneficial to advertisers offering goods online.
For certain e-commerce related searches, notice that the text ads are eliminated all together: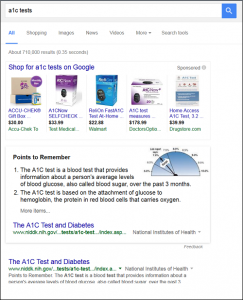 Another search yielded absolutely no ads at the top and no right rail information either: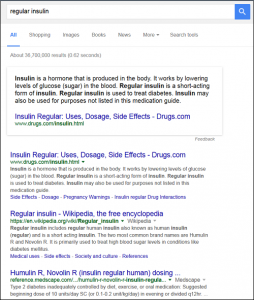 If you're a pharma advertiser, the right rail has been hard to obtain for at least a year. Google claims that one out of every 20 searches is related to health information. In order to cater to searchers looking for quick health info, Google began to display an information box for health-related look-ups in February 2015 when they added health information to "Knowledge Graph." Knowledge Graph pulls information and facts from a variety of sources. This information displays in a box on the right rail of the search results.
Here is an example of the right rail box: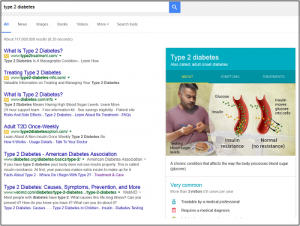 Google seems to be trying out a lot of different displays in an effort to see what is going to be most effective for users, and of course, making money! I doubt we have seen the end of the changes.