EHEALTHCARE SOLUTIONS WELCOMES DENNIS ENG, VP, DIGITAL SOLUTIONS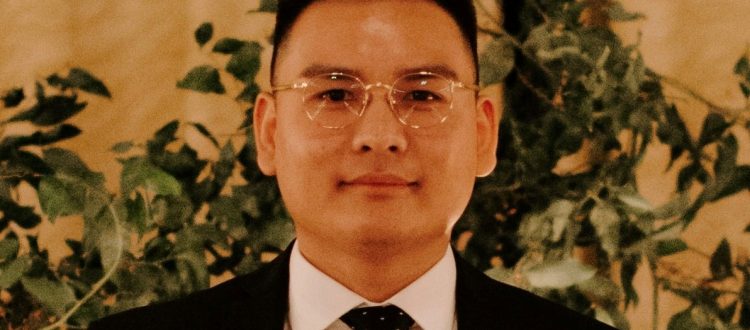 We are so excited to welcome Dennis Eng, VP, Digital Solutions, to our eHealthcare Solutions (EHS) team! We couldn't be more excited to have him with us!
Read all about Dennis Eng:
Where did you go to school and what did you study? Dennis attended Temple University and initially majored in Nutrition. As time went on, he began to realize that although his interests revolved around food & health, it didn't quite spark his creativity the way media & business did. Nearly halfway through his studies, Dennis decided to change his major to Media Studies and Production with a concentration in Business and Entrepreneurship.
What were your previous jobs before coming to EHS? Prior to coming to EHS, Dennis began his career in healthcare advertising at CMI Media, working on one of the first consumer campaigns at the company and most recently, working alongside a great team to build out a media department at DiD Agency. Dennis gives much props to CMI for their extensive training programs, great mentors, and amazing colleague; he feels that much of the skills he has developed while working at CMI has definitely helped him seamlessly transition over to other roles, and at EHS specifically, create the ability to help former colleagues in the media world.
What was your most interesting job? Dennis' most interesting job was being able to compile all his interests & hobbies, in food, culture and design to help build a restaurant from the ground up. By leveraging his past experiences in construction, cooking, world travel, and marketing, Dennis worked closely with his restaurant partners to develop branding, food concepts, and an immersive atmosphere for SOMI Vietnamese Bistro.
What is your favorite part about working at EHS? Dennis's favorite part of working at EHS is gaining knowledge, tricks of the trade from the publisher's perspective of business, and being able to reconnect with past colleagues on the media side to lend a helping hand with their campaigns and planning.
What is your morning motivation? Before even leaving his bedroom in the morning, Dennis starts out by drinking a glass of water set from the night before and making his bed. He states that making his bed first thing in the morning sets him up as completing the first task of the day. It's part of his motivational factor as the first step towards going out and getting after it.
What is your favorite outdoor activity? His favorite outdoor activity is aimlessly walking through and exploring cities. Being able to experience different cultures, people and how others live life is what keeps Dennis yearning for everlasting exploration.
Favorite food? Dennis' favorite genre of food has got to be Japanese. The depth of taste and umami yet simplicity that Japanese food contains along with the kaizen approach that the culture practices speaks tranquilly to his palate.
Interesting fact: Dennis is an ordained minister and officiated his first wedding back in 2018.
One thing on your bucket list: One of Dennis' bucket list goals is to be able to design and build his own home.