Congratulations to the women named at the 2018 Hall of Femme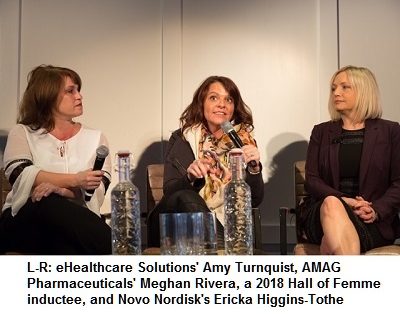 On behalf of our entire team at eHealthcare Solutions, a very special congratulations to all of the inspirational women named to the 2018 Hall of Femme and as Women to Watch.
Your pioneering achievements and outstanding accomplishments have set the standard for excellence in pharmaceutical and healthcare marketing.
Our very own Amy Turnquist spoke as a panelist on "The Gender Pay Gap Exposed: Ensuring Transparency, and Other Strategies for Navigating the Workplace" panel:
There's a common misconception that can affect women in business: that kindness is mistaken for weakness. This panel will set out to not only dispel this myth but show what a powerful tool empathy can be, especially in the healthcare industry. We will also touch on employee rights surrounding equal pay, the importance of mentorship vs. sponsorship, and how companies can do their part to advance diversity and inclusion.