Breaking Down Barriers and Forging Connectivity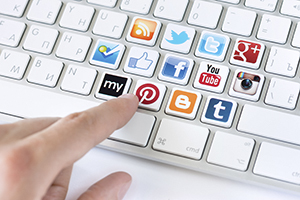 As the pharmaceutical and healthcare industries move increasingly more into the digital and technological world, collaborating to ensure every stakeholders' ideas are addressed and shared is essential for success.
Although these industries are behind the digital times due to the required regulations and privacy measures they must meet, Dr. Theodore F. Search, PharmD, says, "it's time for true transformation to be facilitated through the sharing of ideas, data, and point of care insights among biopharmaceuticals stakeholders, payers, and providers."
Social media is becoming the new way of how people are now connecting, communicating and interacting with one another and the pharmaceutical and healthcare industries are catching on. Recent statistics show that professionals of these industries are engaging in various forms of socials media – "67% of physicians reported using some form of social media for professional purposes" and "60% of physicians say their most popular activity on social media is following what colleagues are sharing and discussing."
A big trend currently is Twitter's healthcare hashtags, which allow providers and payers to know what hot topics and discussions are happening, and for the collaboration to share and learn within such social platforms.
Tools and technologies provide the opportunity to find out what information physicians are seeking to best help their patients. For instance, virtual advisory boards and digital Medical Science Liaisons (MSL) engagement sessions are online settings that serve as a convenient way for those that choose to participate in them, to discover and pass on relevant information that can then be used to better their professions.
View the article to read about specific examples where digital technology played a role in treating a diabetes patient.
Technology powers this "information gathering" and gives marketers the advantage to precisely locate informational needs and distribute that information to their intended audiences.