Adopting Programmatic for Healthcare & Pharma Marketers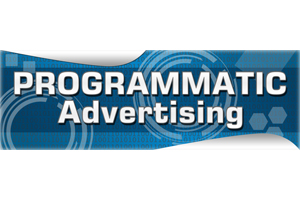 Programmatic media buying creates an opportunity for marketers to increase the effectiveness of their
media spend by reducing much of the friction cost that comes with the media planning and buying process. It
does this while also increasing the efficiency of that spend, often through paying less to reach the same high
quality audience. Desktop and mobile display account for the lion's share of programmatic ad buying, with
additional media channels quickly following suit, including; video, social and television. In 2015, 73% of all
display ads in the U.S. were purchased programmatically, a number projected to grow to 83% by 2017.
This whitepaper explains the challenges of programmatic advertising that healthcare agencies and publishers face.
Don't miss out on all of our free whitepapers, including the latest Benchmark reports for U.S. Healthcare Publishers and Advertisers.
Fill out this form to get your complimentary copy of Adopting Programmatic for Healthcare & Pharma Marketers:
You will receive an email with a link to the PDF.