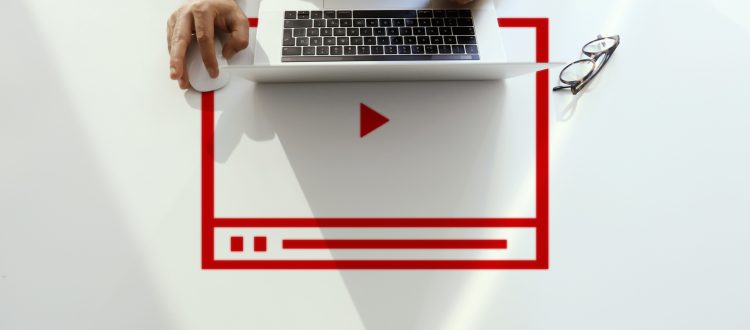 October 22, 2020 eHealthcare Solutions hosted their 90@90 webinar, Video…The New Now.
Throughout the webinar, EVP, Partner Development of eHealthcare Solutions, Gail Jaeger-Law, covers three different topics including, what has changed and what has remained the same during COVID-19, the current state of the industry including shifts and changes, and growth in the digital landscape including video.
What has Changed yet Remained the Same – COVID-19
Gail starts the webinar off by diving into some new buzzwords that people are becoming more familiar with. These words include, agile, pivot, hybrid, transition, and video. Each word relates to how our lifestyles are changing in order to adjust with the new now.
"As COVID-19 has changed the paradigm of the workplace, video chats have become the new face-to-face." Whether its children learning through online school, or people having video calls with their co-workers, Gail explains that people are starting to adjust with how we interact face-to-face through video.
Digital Spending – Pandemic Bump
So, what is driving the overall healthcare and pharma digital ad spending growth? According to eMarketer, these dollars are being spent on advertising related to COVID-19 as public health organizations and private medical institutions raised awareness around testing, safety measures, and other pandemic related information. The crisis also led to an influx of marketing around medical supplies, consumer adoption of telemedicine, and regional advertising for reopening doctor offices and medical clinics.
With 57.5% of healthcare and pharma's digital spending going towards mobile, 42.5% of the spending is allocated to desktop and laptop, making spending towards desktop and laptop higher than average.
US Healthcare and Pharma Digital Ad Spending Outlook
Traditionally, the healthcare and pharma industry has been slower to embrace digital marketing compared with other vertical tracks. Heavy regulation makes ad targeting more difficult, which has kept traditional media buys and in-person marketing popular.
However, the pandemic restricted many of these in-person touchpoints, which caused both the business-to-business and business-to-consumer aspects of the healthcare and pharma industry to further embrace digital advertising.
DISPLAY
eMarketer expects that the healthcare and pharma industry will spend $4.04 billion on display and video ads this year, up 15.7% from 2019. Display ad spending within the vertical is growing at a faster rate than the average across industries.
It's a similar scenario for video advertising, which is classified as a subcategory of display. They expect that the industry will spend $1.69 billion on video advertising in 2020, up 14.8% from last year.
In 2021, eMarketer expects that healthcare and pharma spending on display will grow 19.7% to $4.84 billion, increasing to 43.0% of the vertical's digital ad spending.
Pandemic Bump – Video
According to eMarketer, social networking, mobile messaging, and digital video have each seen surprisingly small gains in their total number of monthly users. More-niche activities such as live video and mobile gaming have performed better, adding new users at rates well ahead of early 2020 forecasts.
One activity – subscription OTT – has done well in both metrics, gaining new users at a fast clip and showing substantial increases in engagement among current users.
Video Bump
So which activities are gaining users the fastest? The source, eMarketer, claims that on a percentage basis, the number of monthly US live video viewers, video game viewers, and subscription over-the-top (OTT) users will experience the largest pandemic-related bump in 2020, based on an analysis of current forecast compared with pre-pandemic forecast
The number of people engaging with digital media activities such as gaming or live video is growing faster than was expected before the pandemic lockdown began.
Consumer Video Consumption
According to Hubspot, consumers are beginning to rely on marketing videos from brands.
Half of Gen Z and Millennials "don't know how they'd get through life without video"
Video consumers want to relax or escape from their daily lives
Consumers don't care if your video looks like it has a big budget
Younger generations are watching longer content
Video Formats
Different types of video formats include CTV and OTT. CTV (Connected TV) is a TV that is connected to the internet. While OTT (Over-The-Top) is a device that connects your TV to your content. OTT is also content that refers to the delivery of audio, video, and other media over the internet without the involvement of a multi-system operator that controls the distribution of the content. By 2019, the OTT market will have doubled or more in almost every aspect.
Videos can also have different tones. For example, they can be instructional, educational, or emotional. Videos with certain tones or emotions can evoke different reactions and different types of engagement.
eHealthcare Solutions – eHealth Videos
With video being a new trend, eHealthcare Solutions is excited to unveil our latest product offering… eHealth Videos. Our new video player caters to your pharma advertiser and publisher needs, plus more.
Our promised value to you is to deliver targeted, health endemic video advertising content to both professionals and consumers.
For short and long form syndicated video content, you can add your sponsored video content to our distributed player to reach your targeted consumers and HCPs where they are, in the video streams they are watching.
Video is a powerful way to convey your message, especially during times like this, making video, the new now.
Click here if you are interested in learning more about eHealth Videos.
Save the Date for the Next 90@90
Be sure to mark your calendars for our next 90@90 that will be taking place on January 21, 2021.
---
Sources:
WyzOwl. "100+ Video Marketing Statistics For 2020 (All New Data)." Video Marketing Statistics 2020 – The State of Video Marketing, Wyzowl, 2020, www.wyzowl.com/video-marketing-statistics-2020/.
Droesch, Blake. "US Healthcare and Pharma Digital Ad Spending 2020." EMarketer, 2020, https://content-na1.emarketer.com/us-healthcare-pharma-digital-ad-spending-2020
Bump, Pamela. "How Video Consumption Is Changing in 2020 [New Research]." HubSpot Blog, 2020, blog.hubspot.com/marketing/how-video-consumption-is-changing. https://blog.hubspot.com/marketing/how-video-consumption-is-changing