5 Best Practices for Optimizing Organic Social Media Content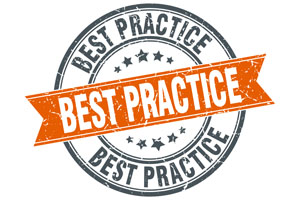 Optimizing your content on social media is important to keep in mind when marketing your brand or service. Below is a checklist of best practices for building your organic content to boost your social media marketing stance. Following the below points will allow you to build a strong presence on social media and allow you to expand your audience and reach. It is important to be involved in social media daily to maintain active accounts that your audience can rely on. The principal perk of social media is creating and maintaining a personable relationship with your audience, allowing you to collectively be a part of their online conversations.
1. Discovering Who You Want to Target
Before you can begin creating content, you need to understand who you are trying to reach or market to. Begin by developing a profile of your target market, answer questions like: where do they live, how old are they, what are their common interests, what are their questions, etc. Once you have developed a profile, you can then begin to create some social media posts. These posts can then be compared against each other. Pay attention to the posts that get more clicks, retweets, reposts, follows, shares, etc. Use those subjects as a base for your next social media message.
2. Keywords are the Secret Ingredient
Creating content is the core of social media marketing. Be sure that your content uses common keywords based on search terms your audience may use. This can help create organic traffic. Using specific keywords in your posts will help the site search function to find your posts. Search engines outside of social media platforms, like Google and Yahoo, may also pick up your public posts based on the keywords that you are using.
3. Posting Frequency
Be sure to post frequently and when the content is most convenient to your audience. If your audience tends to view your content more so in the morning, be sure to react to that and post when they will be logged into social media. For example, a great way to check would be to use Twitter's engagement rate by time of day charts. You will be able to view when your content is engaging your audience the most.
4. A Picture Paints a Thousand Words
Images will take your posts to the next level. Posts with photos, pictures, videos, or graphics have a higher rate of engagement than a straight text post. One reason for this is that it is an easy way to get more real-estate on the social stream. However, certain images may pick up more engagement than others, so always watch your analytics to see which type of picture works best for your audience.
5. Measuring, Analyzing, Testing
The great thing about social media is that everything is measurable for marketing purposes. You are able to easily determine views, share, retweets, and more. You can even see which content they like most from likes and the types of comments your audience is sharing. Another thing to measure is which type of post is most popular, such as videos, blogs, or simply social posts. Keeping track of what your followers find most engaging will help you optimize your future content. You should always be testing something, as well. Here is a list of common tests:
Call to action: "buy before midnight" vs. "buy before noon"
Times of the day: 8:00 a.m. vs. 11:00 a.m.
Types of graphics: cartoon vs. photo
Different content within the graphics: photo of people using product vs. photo of product alone
Type of message: humorous vs. educational
Content of the message: "Even small changes in your A1C can mean big changes in your risk for serious complications" vs. "Order now and get your free magnetic chart while supplies last"