Make your voice heard on Feb 4 at the AMM Viewability Congress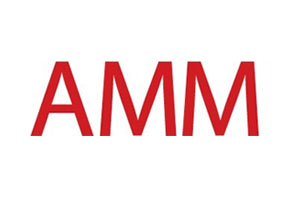 In the coming weeks, the Association of Medical Media (AMM) will release its official guidelines with regard to the management of online ad viewability. These new guidelines will be developed as a direct result of the AMM Viewability Congress, February 4, 2016, from 8:30 a.m. to 5:00 p.m. at AMC Movie Theater: 234 W 42nd Street, New York City.
Representation from your organization is requested and strongly encouraged. The purpose of the Congress is to bring together AMM members, agencies, publishers, and other stakeholders to provide different points of view and supporting evidence on AMM's proposed topics on viewability.
Format of the AMM Viewability Congress:
One representative from each company in attendance will be allotted 5 minutes (approximately 850 words) for prepared testimony based on the topics on viewability and guidelines setting.
Even if you do not wish to testify, this is your chance to hear what your peers, colleagues and clients have to say about this critical issue.
At the end of the day, each company in attendance will vote on the proposed viewability guidelines.
The result of this non-binding vote will be presented to the AMM membership* for their consideration in preparing the official AMM guidelines on viewability.
Please see the agenda for more information on how the day will proceed.
Your company has been asked to attend this event because it is the AMM's aim to give attention to opinions and facts from all sides of the issues.
Seating is limited; reserve your seat now!
All AMM member & medical media agencies are guaranteed one seat per company at no charge. Additional member/agency representatives, non-members, vendors, and all others: $150. Upon completion of registration, participants will receive an invoice for payment via credit card or check. Payment instructions will be listed on the invoice.
Coffee, a boxed lunch and limited refreshments will be available.
Please sign up quickly as attendance will be limited.
Questions? Please contact Loretta Bruno at 856-380-6934 or lbruno@ahredchair.com