How your Ad Campaigns Can Benefit From Programmatic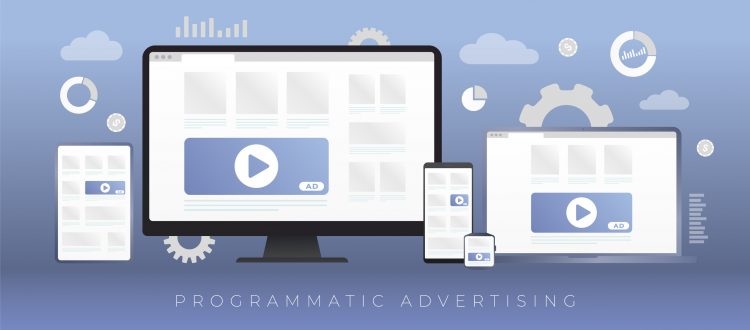 One of the many challenges with online advertising is trying to decipher the best platform for your ad campaigns that will reach your target audience. This is where programmatic comes in…
With endless benefits including higher reach, better transparency, relevancy, targeting beyond CTR, and providing real-time data insights and reporting, programmatic takes advertising to the next level.
Target Your Audience Through the Power of AI
There's nothing worse than wasting your budget on a brilliant ad campaign that is targeting the wrong audience. Through precise audience targeting, programmatic advertising makes sure your creative ad campaigns are placed on the right platform, in front of the right people, at the right time.
When using programmatic, advertisers will be able to specify their goals, target market, and budget, making their campaigns more efficient. These ad campaigns can also be placed throughout dozens of networks that will automatically reach highly targeted audiences.
These targeting methods place your ads on platforms based on your audience's demographics, location, income, behaviors, interests and more.
Not only does programmatic give you access to dozens of different networks, it also delivers ad campaigns to multiple devices including mobile, tablet, and desktop, allowing advertisers to run a true omnichannel strategy for their campaigns.
Automate Your Campaigns
Manually purchasing specific ad spaces and setting up individual campaigns can definitely be time consuming and tedious. Thankfully, programmatic is largely automated giving you your time and peace of mind back.
When it comes to finding the best platform for your ad campaigns, programmatic does all the research for you and automatically finds the best spot for your ad(s), making your campaigns more efficient and cost effective.
The Future of Programmatic
In 2021, almost all display advertising has been transitioned to programmatic. According to eMarketer, 88% of U.S. digital display advertising will be programmatic in 2022.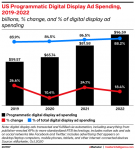 With programmatic being one of the fastest growing segments in the digital marketing industry, programmatic ad spending will continue to rise in the upcoming years.
Many companies are understanding the benefits and opportunities that come from programmatic advertising through the results of their campaigns.
How will you incorporate programmatic in your digital ad strategy?