How Hospitals and Health Systems are Adapting to COVID-19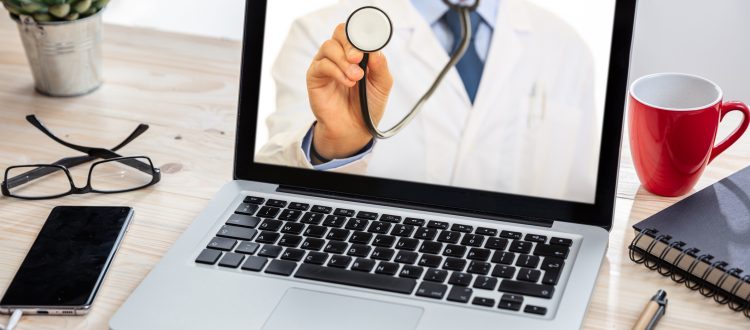 Hospitals, health systems and practices have changed rapidly within the last 6 months due to COVID-19. These changes have been applied to hospital visits, waiting rooms, telehealth, and home care.
Specialists report that they will maintain certain practices including increasing the use of telemedicine, home care, limiting patients in waiting rooms, and screenings before visits even after restrictions are lifted.
Due to COVID-19, many hospitals have changed their operations and infection protocols. Dr. Lisa Charbonneau, chief medical officer of Encompass Health, shares the many ways that their hospital is changing. These changes include limitations on visitors, only one caregiver can be trained at a time, physical therapy will remain in their gym but will have to follow the CDC's social distancing recommendations, and the equipment will be cleaned thoroughly after each use.
Healthcare services are also changing the way that patients are being treated. Many patients are relying on telehealth, also known as telemedicine to be treated safely in their home. Telehealth is the distribution of healthcare services and information through electronic devices and telecommunication technologies. This service makes healthcare more accessible to patients, increases the patient's engagement and is cost effective. Telehealth is a convenient service for many patients and specialists due to the limitations on in person hospital visits and the risk of being exposed to COVID-19 while in public places.
Three different types of telemedicine include real-time interactive services, store and forward, and remote patient monitoring. Real-time interactive services provide immediate advice to patients who are seeking medical attention through the phone or computer. Store and forward telemedicine is used for patients to send medical images or biosignals to the specialist. This type of telemedicine relies on the patient's medical history, documented information or images instead of an in person physical exam. Lastly, remote patient monitoring is a type of telemedicine that monitors a patient's health and clinical signs remotely through technological devices. This type of telemedicine is used mainly for chronic diseases such as diabetes mellitus, asthma and cardiovascular disease.
Due to COVID-19, home care has also become very popular. Home care focuses on non medical services that keep seniors healthy and safe in their own home. This service is common for seniors who need extra care but don't want to move into a nursing home or an assisted living facility. Compared to home care, it has been proven that seniors staying in an assisted living home or a nursing home can be very dangerous during the pandemic. With home care, patients have their specialist's full attention while staying healthy and safe.
"Home care services currently include transportation, medication reminders, personal care, and other non-skilled services. But these services might also expand in the coming years. During COVID-19, some caregivers have been hired in offices or warehouses to check temperatures. They have also helped with grocery and prescription pick-up. We expect to see the caregiver's role expanding as a result of this pandemic."
Home care and other healthcare services plan on growing and continuing these changes as a result of COVID-19. In order to prevent future diseases and viruses from spreading, many of the healthcare changes that have been applied to these services in the last 6 months will remain even after restrictions are lifted.
Sources:
https://blog.encompasshealth.com/2020/03/27/how-covid-19-is-changing-hospital-protocols-healthcare/
https://www.news-medical.net/health/Types-of-Telemedicine.aspx
https://www.caringseniorservice.com/blog/how-covid-19-will-impact-the-future-of-home-care