Where Will Your Site Stand After Google's "Mobile Friendly" Algorithm Update?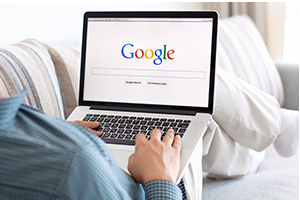 Google has announced that on Tuesday, April 21, 2015, it will be bringing a major change to its search engine algorithm.  This update will focus expressly on whether your website, landing pages, and blog are fully optimized for mobile.  Those sites that are mobile optimized will enjoy a dramatic Google search engine ranking increase, as many of the sites found on the web are still in the dark ages of modern website design.  Google explains:
"Starting April 21, we will be expanding our use of mobile-friendliness as a ranking signal. This change will affect mobile searches in all languages worldwide and will have a significant impact in our search results. Consequently, users will find it easier to get relevant, high quality search results that are optimized for their devices."
If your site is not optimized for mobile, the ranking of your site will likely take a hit. While some have dubbed this update 'mobilegeddon,' this change seems quite rational. As reported by comScore, the use of mobile devices making searches on the web have increased by 31.5%  between 2012 and 2015. Currently 55.6% of Internet searches come through mobile devices, and comScore is projecting as much as 68.6% by 2020.  If you are curious as to how close your site is to being mobile optimized, Google has released a handy tool that checks your site for the demands of the mobile user:
According to research firm SumAll, 67% of Fortune 100 companies are behind the curve when it comes to mobile friendliness.  So, if you want to be ahead of the pack, we strongly recommend you update your websites to comply with the new standard in search engine technology.