Top 5 Ways to Monetize Your Content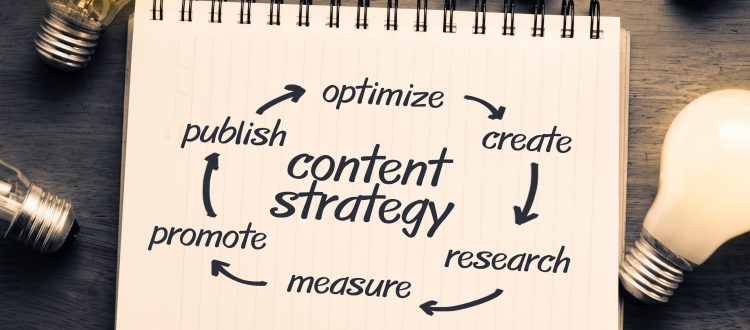 In the world of digital advertising, publishers and advertisers go hand in hand with each other. As a publisher, looking for new tactics to drive traffic and increase engagement on your site can be overwhelming. Here we explain the top 5 monetization tactics and why they work. 
1. Native Advertising
Running ads on your publication site is key to increasing engagement and boosting revenue. As a publisher, it is important to make sure that the ads running on your site are credible and relevant to your content. 
One of the biggest perks of native advertising is that the ads blend in with your publication by taking the style of the content on your website. These ads are accurately delivered to your audience, in the right place and at the right time. Since native ads are relevant and blend in, readers will stay on your site longer. This promotes a positive experience for visitors while building credibility for your site. 
A survey conducted by Contently showed that 41% of consumers gain trust in publishers when they feature native ads for a trustworthy brand on their site. 
Not only will the engagement on your site increase, but the clicks and impressions will also be more valuable. 
2. Programmatic Advertising 
As platforms for online ad space expand more and more every day, keeping track of all your ad exchanges and networks can get complex. If you're a publisher and want more control over your inventory, programmatic advertising is the way to go. 
One form of programmatic advertising is programmatic direct. This is when a publisher contacts a certain advertiser who is interested in purchasing ad space. This ad exchange turns into a direct deal that allows the publisher and the advertiser to negotiate and agree on a guaranteed fixed CPM price. 
It is expected that US programmatic ad spending will more than double, reaching $533.8 million by 2022.
With more publishers going programmatic, more inventory becomes available for advertisers. Programmatic direct allows publishers to sell their inventory to interested buyers of their choice, while advertisers get their ads shown directly to their target audience making it a win-win for both parties.
3. Header Bidding
Take programmatic to the next level with header bidding. This advanced programmatic technique allows publishers to offer their inventory to multiple ad exchanges all at one time. 
By having a simultaneous auction and letting multiple ad exchanges bid on the same inventory, publishers can sell inventory on a per-impression basis resulting in greater yield and an increase in revenue. This permits less reliance on a single supply-side platform (SSP) via the traditional waterfall approach and allows for a smarter allocation of impressions and increased fill rate.
Header bidding not only benefits the publisher, but it also benefits the buyer/advertiser just as much. Like publishers, advertisers are readily purchasing inventory sold via header bidding. With header bidding's transparent and low discrepancy environment, this encourages advertisers to invest equally.
4. Video 
As we already know, video is the future of digital marketing. In fact, digital video viewers will grow up to 255.6 million in 2022 according to eMarketer. So if you own a website and have a loyal community of readers, gaining yield potential from video advertising is not something you would want to miss out on. 
By integrating video ad units onto your site, you can experience many benefits including an increase in revenue, a boost in time-on-site, and even a better search engine optimization (SEO) ranking.  
5. Drive Extra Traffic to Your Site
The tactics don't stop there! Running ads on your site is not the only way to increase engagement. You can increase engagement and drive more traffic to your site through other key strategies including email marketing and social media. 
Sending your audience a weekly or monthly email newsletter keeps your audience engaged with your content and drives more quality impressions to the ads on your site. These email newsletters can include important updates or feature thought-leadership content posted on your site. 
Integrating your website with social media can help you reach your goals in many ways. With more people turning to social media now than ever before, sharing your website on multiple social media platforms including Twitter, Instagram and Facebook can help your brand reach and grow awareness for your website.
After you have your newsletter and social channels set up, you can even integrate your social channels with your newsletter by adding your linked social icons at the footer of your newsletter. This creates an omnichannel approach to building awareness for your brand.
Maintaining your appearance on social media feeds and in your audience's inboxes will keep your brand top of mind to the people who matter most.  
Being a Publisher Partner
By incorporating these different engagement strategies into your marketing plan, you will be able to further extend your consumer and/or HCP audience reach, driving more traffic to your publication site and increasing your ROI.
eHealthcare Solutions (EHS) gives publishers access to the advertisers who want to reach your website audience. EHS has over 20+ years of working directly with pharma companies and various global agencies that represent multiple pharma brands.
Download our one-pager to learn more about our solutions in these top 5 tactics and all the benefits that come with being an EHS publisher partner. Are you already an EHS publisher? Download our one-pager to see what new capabilities are available on some of our top solutions.
Download our one-pager on the benefits and opportunities of being an EHS publisher partner