EHS 90@90 – The State of Digital in the Age of Covid-19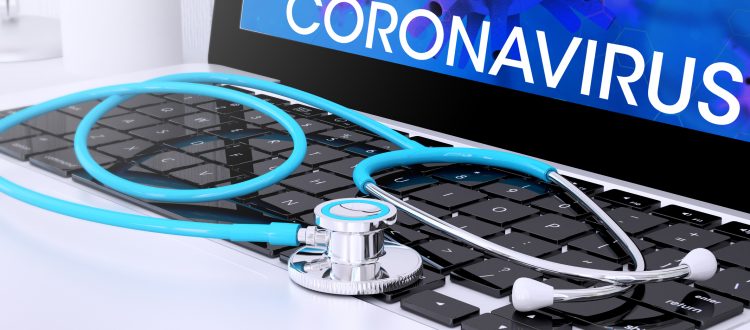 July 15, 2020, R.J. Lewis and Gail Jaeger dive into the state of digital in the age of COVID-19 during eHealthcare Solutions' triannual 90@90. This webinar covers all different topics including the current state of the industry, changes in the digital landscape, and 2020 vision. 
Healthcare and The New Now
COVID-19 is dramatically changing hospitals, health systems and practices. These drastic changes are being applied to hospital visitations, the waiting rooms, and how patients are being taken care of in the hospital and outside of the hospital. Many patients are leveraging the usage of telehealth and remote home care. 
"I think telemedicine will continue to be a part of routine, which I think is a good thing. Patients don't have to take time off work and doctors can work from home certain days." – Hospital-Based Dermatologist 
Many hospitals plan to maintain their practices even after stay-at-home guidelines are relaxed in order to help prevent spreading other viruses in the future. Specialists report that they will maintain certain practices including the use of telemedicine, limiting patients in waiting rooms and screening before visits. 
Our Industry
So how is COVID-19 affecting us? Our industry has certainly been affected in many ways including companies either closing down, laying off their employees, or by going completely remote until the end of 2020. 
With companies working remotely, many sales representatives had to change the way they communicate with their clients. Nearly two-thirds (62%) of physicians expect representatives to be partially allowed access for in-office meetings. Among specialists, Hematologists have stronger beliefs that pharma should avoid sending sales representatives for in-office meetings under any circumstances.  
Events and conferences are also being greatly impacted due to COVID-19. With virtual lobbies and exhibit halls, many events including medical conferences have and are successfully going virtual. Many events and conferences plan to not only have their future events live, but to also make them virtual for those that are not able to attend the live event. 
Seizing the Moment in Digital
With the world transforming more towards digital, digital ad spending has been drastically changing. Due to COVID-19, overall ad spending will decline 4.9% worldwide this year, which is a significant drop from last year's 6.3% growth and from our pre-pandemic 2020 forecast of a 7.0% growth. The total figure will come in at $614.73 billion, which represents $76.99 billion less new revenues than previously expected. 
Shifts and Changes in Digital
Due to COVID-19, pharma and other associations in our industry are shifting many of their digital tactics. Many traditional promotional and educational tactics will also be put on hold. We will see a shift with sales representatives, telemedicine, virtual meetings and the high demand for physician level data reports. 
Native Advertising
U.S. Native advertising spend is growing more every year from $16.8 billion spent in 2016, to $36.3 billion spent in 2020. As banner click-through rates hover at 0.13%, native advertising is in great demand with 172% growth year over year. Native mobile ads deliver 6 times higher conversions for brands compared to traditional banner ads. 53% of internet users say they are more likely to look at a native ad than a banner ad. Native ads also register a 9% higher lift in brand affinity over banner ads. 
While native advertising is very successful most of the time, there are things to be aware of. It is important to make sure that the native advertisements are appropriate for pages containing quality health related content written for healthcare professionals or consumers. These ads should be credible, relevant, appropriate and trustworthy. 
We created a solution called Tap Native that is exclusively focused on health. Tap Native provides a superior monetization solution for health centric publishers and an opportunity to break free from non-focused, non-endemic, and unrelated advertising. 
On the healthcare professional side of native, we work with TrendMD. Compared to Tap Native, TrendMD is only for healthcare professionals on publisher sites. Tap Native also provides visuals in their ads while TrendMD only provides context in their widget.
Embrace Change
"COVID-19 has created a scenario where there's no choice but to work differently. What we have seen culturally is that people have been flexible and willing to try something that isn't perfect, because we can only do so much in so many days – so that what we can get done in that amount of time, all of a sudden seems pretty darn good." – Jacqueline Dioguardi, VP, Global Commercial Business Technology Solutions, AbbVie. The year 2020 has been a learning process and has been the foundation that is helping us prepare for what's yet to come next year in 2021. Digital is here to stay.