Diabetes In Control Joins eHealthcare Solutions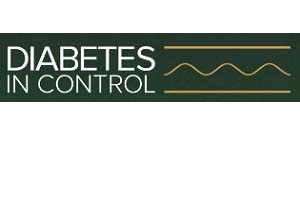 eHealthcare Solutions (EHS) is proud to announce Diabetes In Control has signed a multi-year exclusive site representation agreement as a partner in our Physician/HCP Network. Diabetes in Control is an online resource for medical professionals to help increase understanding of the care and treatment of their patients with diabetes. In addition to an extensive library of online articles, Diabetes in Control offers two weekly e-newsletters for medical professionals to keep them informed about the new treatments, devices and studies to improve outcomes and save lives.
Diabetes In Control will join EHS' network of HCP sites and expand EHS' reach into this therapeutic category. It will enable EHS to meet advertiser demand for access to HCP audiences in this growing niche. According to Forbes, the diabetes drug market is expected to grow from $26 billion in 2011 to $50 billion in 2021. There are 13 classes of anti-diabetes medications currently approved in the U.S., and over 55 diabetes drugs in the FDA pipeline.
RJ Lewis, CEO, eHealthcare Solutions said: "I'm very pleased to bring Diabetes In Control into the EHS network of online resources for healthcare professionals and consumers. Diabetes In Control has strong brand recognition as one of the leading sites focused on diabetes, and over the last 15 years has built the largest online community of HCPs dedicated to treating diabetes. Diabetes in Control will continue its mission of improving the life's of millions of those with diabetes and CVD."
Barron Hirsch, VP Audience Partnerships, eHealthcare Solutions states "With an award winning advisory board, over 75,000 medical practitioners in its community, and a 15 year history of educating the medical professionals and patients, Diabetes In Control solidifies EHS' leadership in endocrinology."
Andrew Young, President, Diabetes In Control said: "Joining eHealthcare Solutions – with their expertise, reach and resources – adds greatly to our mission to help medical professionals eliminate the crushing toll of diabetes on peoples' lives. We're excited about assisting more medical professionals. And we're thrilled about the coming improvements and innovations for our community, who battle the epidemic in clinics and hospitals every day."
About Diabetes in Control
Diabetes In Control is a digital media company and online medical community founded in 1999 by two pharmacist/diabetes educators, Stephen Freed and David Joffe. We equip medical professionals to save lives and improve patient outcomes by delivering the most relevant, advanced, and applicable insights on diabetes care. Our 75,000 subscribers receive superb and engaging content including summaries of peer reviewed clinical studies, video interviews with key opinion leader peers, medical slide presentations for download, access to diabetes continuing education, Test Your Knowledge case study questions, instructive safety cases submitted by subscribers, drug class and device updates, valuable excerpts from the latest clinical texts, and Practice Pearl recaps to improve care.
About eHealthcare Solutions
The EHS Physician/HCP Network is ranked #1 for digital reach to Physicians/HCPs, with nearly 4x the reach of the closest competitor (comScore, February 2014). *
eHealthcare Solutions creates custom digital solutions that achieve specific marketing goals and engage defined target audiences. We partner with marketers who want to reach physicians, other healthcare professionals, and health consumers through our exclusive relationships with more than 75 of the leading healthcare professional societies, associations, and media companies, consumer health sites, and other quality digital partners. We are experts in digital healthcare marketing with decades of collective experience building programs that drive results and deliver maximum brand impact.
*Approx. 82 million monthly ad impressions