Adopting a Multi-Channel Marketing Strategy in Pharma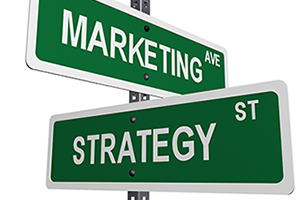 With another year come and gone, the Pharmaceutical Advertising Market continues to adapt to an ever-changing digital environment at a quickening pace. Though change has remained constant over time, 2014 marked an important shift when "most healthcare professionals are now 'digital natives': they have grown up with digital technology as an integrated part of communications" explains Jan Van Den Burg, VP commercial strategy, Veeva Europe.  That shift along with the rapid development of digital, mobile, and ambient technologies, has, according to Tom Meek of PMLive, "transformed the global communications paradigm, and set new expectations in how consumers and professionals consume information". With an influx of a variety of new methods to reach consumers and physicians alike, the marketer's playing field continues to expand; but will Pharma be ready to capitalize in 2015?
"Multi-channel marketing (MCM) is the idea of integrating different elements of the marketing mix, including traditional methods and newer digital channels, into an overall strategy", Biogen Idec's Mikael Nilsson explains, with the end goal being a unified, measurable advertising strategy. Though multi-channel marketing has been on the horizon for some time, 2015 brings "a real call to action" according to Philippe Kirby, director of customer engagement for Merck, "multi-channel marketing has risen back to the surface. This is a way to change the paradigm and engage with customers differently". Meek shares his optimism: "The potential impact on Pharma/HCP interaction is significant. To succeed, and indeed to optimize valuable resources, companies must align disruptive innovation and specialist sales skills to deliver targeted and effective communications". It appears now more than ever, Pharma needs to begin accepting multi-channel marketing as the way of the future. "What I see is that we are afraid of embracing new ways of communicating and new ways of education for ourselves, HCPs, and patients. We need to look outside the pharma world to look at what's happening in other industries."
Reluctance to use Multi-Channel Marketing has been a trend in Pharma Marketing, and Alex Ide, principal, commercial analytics at IMS Health sees the issue as data-based: "Pharma is used to making decisions based on lots of data, but with many of the more innovative digital initiatives still in their infancy, some of that data is not available to them. This makes marketers uncomfortable and can perpetuate a tendency to maintain the status quo". With so many tools now at the disposal of marketers, knowing which to choose can be a challenge, especially when not all data is available. Fortunately, technological advances are re-shaping analytics, "Cloud technology, the opportunity to integrate everything –from digital face-to-face interaction, to remote detailing and events- is here, providing the stimulus for a measurable multi-channel approach," explains Van Den Burg. "If organizations really do want to develop an effective multi-channel approach, they must plan and resource based on detailed insights into which channels work."
Despite advancements and a wide array of new possibilities, not all organizations have fully committed to the multi-channel environment for other reasons. "There are occurrences of resurgence in sales resourcing and a revision to the old models," explains Van Den Burg, "rather than opting for a more customer-centric multi-channel approach, the failing reach and frequency approach is tried once again". Rather than a lack of data, some companies struggle with combining processes into one consolidated approach. "To progress, everything needs to be integrated across all channels. However, although pharma is putting all these channels in place, they still operate them in silos," continues Van Den Burg. Lack of cohesion and confidence in new marketing channels are coaxing marketers back toward traditional sales methods; though it's important not to discount role of sales in the future.
"The future model of pharmaceutical sales will almost certain be multi-channel – but, despite the harbingers of doom, the sales professional will remain the driving force," explains Chris Ross in the PMLive article 'Nurturing Change in Pharma Marketing'. "The next phase of commercial optimization will focus not on the death, but on the depth of a salesman, [and] the development of a more nuanced, multi-channel approach, where organizations harness technology and leverage communications and insight across a variety of channels". To this effect, companies have begun investing in tools of the future, including iPads and other digital content for their representatives. "I don't say sales reps, I say client rep because they are the face to the customer. This person has to orchestrate all the different channels and has to tailor what is needed and when," explains Andrea Claus-Kirstner, regional portfolio and solution architect EMEA for Roche. "It's not what we want to tell the customer anymore, they tell us what they would like to know. This is where we have to change. Go from push to pull and be more responsive".
Indeed the wider healthcare industry is also pushing pharma towards multi-channel marketing, with reduced spending on drugs and tighter control of medicine availability, pharma needs to target specifically and ensure a unified message across multiple channels. "By adopting a balanced, multi-channel approach with the sales force at the center, companies can enjoy deeper engagement, build deeper relationships and communicate the depth of information that customers in the value-based economy require" explains Ross. But there are still a few kinks to work out, as Ide Explains, "what's needed is an independent and rigorous approach to help companies understand where they should be investing, across brands and channels, and why," and this is still the job of the marketer to make sure this information is clear.
Despite its complexity, MCM is providing an easier, more transparent way to market specifically, while increasing ROI. And though the industry is becoming increasingly virtual, one constant has remained: human resource will remain the key component of marketing in the changing environment. "The best Multi-channel approaches will comprise the proper alignment of human and digital resources," says Van Den Burg, "technology can help provide scale, speed, intelligence, and analytics –but it's only by putting human resources at the center of communications that multi-channel can full deliver".
Multi-channel marketing is becoming a necessary tool to run a successful ad campaign, but it remains dependent on several factors; namely the willingness of a company to embrace it. Boston Consulting Group outlines three key components of a successful MCM strategy as: knowing what style of relationship to build with physicians, using a combination of channels and tools that will deliver goals for the brand, and harnessing analytics to capitalize on the preferences of individual physicians. The benefit of multi-channel marketing is in its ability to connect over multiple platforms to a wider audience.
With an increasing availability of new technology, multi-channel marketing appears to be the method of choice for 2015; have you invested in a marketing strategy across a broad spectrum of available formats? Are you dabbling in a few channels or fully immersed in an integrated marketing campaign with cross-channel support? If you're interested in pursuing multiple channels, e-Healthcare Solutions can provide a dedicated team and custom solutions tailored to your needs. Ensuring a successful, unified approach across multiple channels will yield high awareness, and ultimately benefit any campaign.
Email questions and comments to sem@ehsmail.com.
Sources:
Ross, Chris. "Nurturing change in pharma marketing." PMLive. PM Group, 16 January 2015. Web. 21 January 2015.
Meek, Tom. "Integrating multichannel marketing." PMLive. PM Group, 17 April 2014. Web. 21 January 2015.
Gray, Nicole. "2014's 9 biggest biopharma game-changers, according to industry experts". BioPharmaDive. Industry Dive, 19 December 2014. Web. 21 January 2015.
Grosch, Benjamin, et al. "Breaking Through the Noise: Pharmaceutical Multichannel Marketing in a Digital World". bcg.perspectives. Boston Consulting Group, 11 September 2014. Web. 27 January 2015.
Image Source:
Brake, Lucy. Multichannel Marketing Graphic. Digital Image. eyeforpharma Digital. N.p., 27 June 2013. Web. 27 Jan. 2015