The State of Social Media and Pharma Brands – June 2015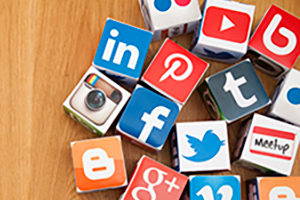 Patients, caregivers and even HCPs are turning to social media to get the answers they need about side effects and efficacy of specific drugs. Some of the drug information currently on social media is negative and does not help patients understand their options. If pharma brands want to turn this media to their favor, they have to get involved in the social media conversations.
Some big pharma companies including Johnson & Johnson, GlaxoSmithKline, Novartis and Bayer are using social media as a "unilateral broadcasting channel to physicians and patients."1 (See end of article for links to campaigns big pharma has implemented.) But they have failed to engage in the conversations with their customers about specific drugs for fear of regulatory issues. For instance, if someone uses social media to post a side effect of a specific drug, this could be a reportable event.
Part of the problem is that the FDA has not released specific guidelines for social media. The FDA has, however, released a "Draft Guidance" for Internet/Social Media Platforms with Character Space Limitations – Presenting Risk and Benefit Information for Prescription Drugs and Medical Devices. This guidance gives the following points:
Risk information should be presented together with benefit information within each individual character-space-limited communication (e.g., each individual message or tweet).
The content of risk information presented within each individual character-space-limited communication should, at a minimum, include the most serious risks associated with the product.
A mechanism, such as a hyperlink, should also be provided within each individual character-space-limited communication to allow direct access to a more complete discussion of risk information about the product.
The prominence of risk information should be comparable to the benefit information within each individual character-space-limited communication, taking into consideration any formatting capabilities available on the specific Internet/social media platform.
Furthermore, the most important consideration they bring up:
"If a firm concludes that adequate benefit and risk information, as well as other required information, cannot all be communicated within the same character-space-limited communication, then the firm should reconsider using that platform for the intended promotional message."
The FDA has set up a page with links to more information on the FDA's current Draft Guidance materials on Social Media engagement. Any brand that is considering a social media campaign should have a complete understanding of these guidelines.
So, if a brand has warnings and risks that cannot fit within the space limitations of a social media platform, how does a pharmaceutical brand start engaging with consumers on Social Media? This is a complex question that will be answered in a series of articles on Social Media Strategy for Healthcare & Pharmaceutical Marketing. These articles will focus on developing a social media engagement campaign that surrounds disease specific content.
However, there is some hope for the future. On May 20, 2015, Missouri Congressman Billy Long proposed a bill in Congress that would allow sponsors to "disseminate, in character-limited applications, truthful, introductory information about medical products, including the name of such products and their approved uses" and "provide additional information about the safety and effectiveness of the medical products using information that is hyperlinked to such introductory information."
This means that eventually pharmaceutical brands may be able to advertise on social media with limited character spaces if they include a link to complete risk information. Also called the "One-Click Rule." Read more about the implications and background at Potential of One Click Rule to Change Pharma Marketing: How a Bill in Congress Could Open Social Media for Pharma.
Social Media Campaigns of Big Pharma:
1Engaging patients through social media, IMS Institute for Healthcare Informatics, January 2014, Accessed June 1, 2015