PM360 Transcript of Rountable on RESULTS: The Future of Pharmaceutical Marketing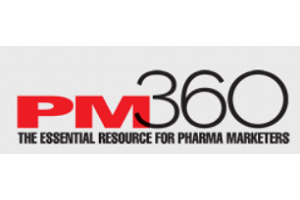 Check out Kathleen M. Gilligan's transcript of the PM360 roundtable on RESULTS: The Future of Pharmaceutical Marketing. Mark Weiss, Director, Multi-Channel Marketing – Digital Hub Lead at Bristol-Myers Squibb, moderates.
Here are some snippets of the transcript:
Scott Weintraub: With all of the change occurring in healthcare, I found it very frustrating that many pharmaceutical marketers are still thinking as they did 10 years ago. Marketers need to think differently—they need to think about ways to make the product and message more relevant to the HCP, the patient and the provider (hospital) systems. "One-size-fits-all" is not going to work anymore.
R.J. Lewis: Another physician trend is the evolution of programmatic ad exchanges custom-developed for physician/HCP reach. Programmatic is "machine to machine" buying which enables the marketer to directly buy access to their specific audiences with a few clicks of the mouse. This may really disrupt the media and planning side of the ad agency world. When executing a media plan is as simple as executing an online buy order for an equity/stock trade, suddenly the black box of media planning and buying planning becomes really transparent and easy.
Brad Sitler: The first thing is the data. You need to find ways to get access to this much richer set of data. So partner with IDNs, get access to EMR data. You need to get psychosocial behavioral data assets from companies like Epsilon. You need to get a third party to host that data and combine it. Ideally you would want to go to a payer and get the claims data, so you have a 360-degree view of the patient from a claims perspective.
Joanne McHugh: Some of the big pharma companies are experimenting with partners like PatientsLikeMe to fuel the R&D process—which is very innovative. It's going to help them focus more specifically on future needs. They're also partnering with Practice Fusion, an EMR system, to do some longitudinal patient record mining to understand how to identify the most high-risk asthma patients, for example. You need to enable the HCP to identify those patients and then place them into programs that would actually help to minimize any acute events. Some of the big players have built the capabilities to execute that. That wasn't true a few years ago, but a lot of pharma companies have tested the waters enough: We're starting to see some models that are building some success.
Stephen Morales: Pharma will need to help providers in their next transition. We're really just starting to see the first iteration of PPACA in care come to a close. Now, we'll see evolution in value-based contracting. Pharma has to be ready to partner actively with some of these integrated delivery systems or other entities. Value-based contracting is moving toward reduction in variability of high-cost episodes. That's not simply reducing the cost of the episodes, but eliminating the huge swings we see in specific patient types, like patients seeking hip replacements that can cost between $20,000 and $2,000. In the future, these swings need to be reduced.
Roger Zan: We are seeing trial designs including endpoints such as hospital readmissions and some organizations are more progressive in wanting to engage in new approaches to partnering. The conversation should be focused on impacting patient care, patient satisfaction and the total cost of care. If partnerships can be developed to address these areas, both provider organizations and pharma companies would benefit. An example of an obvious potential area is addressing compliance to therapies. But the conversation is open to considering how pharma company partnerships can potentially be modeled.