AMA's Ban on DTC Advertising could Push Pharma into Custom Digital Solutions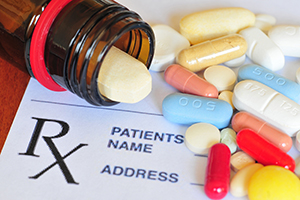 Concerns over escalating drug prices has prompted the American Medical Association (AMA) board to vote in support of banning direct to consumer advertising for prescription drugs and medical devices. The AMA is concerned about the growth in pharma advertising driving an unnecessary demand for brand name drugs. The association is also worried that anti-competitive behavior in the pharma marketplace may also contribute to the rising prices of brand name drugs.1
The AMA is calling for a physician task force to foster transparency in the costs of bringing a new drug to market – from research and development to marketing. According to the Tufts Center for the Study of Drug Development, the cost to develop a new drug was $2.6 billion in 2014.2 Kantar reports that advertising in 2014 hit $4.5 billion, with the top brand spending about $272 million in one year (Cialis).3
Here is some quick math on Cialis ad spend:
$272m (2014)3
$216m (2013)4
$163m (2012)5
$220m (2010)6
$179m (2009)6
= over $1 billion in advertising just in 5 years
According to BBC News: "… drug companies spend far more on marketing drugs – in some cases twice as much – than on developing them." The profit margin for some pharmaceutical companies was at 42% in 2013, the highest of the five main industrial sectors.7
What is digital's cut of all that advertising spend? A mere 6%.8 Currently, pharma's spend in digital advertising lags far behind other industries. According to eMarketer, healthcare and pharma only make up 2.8% of the total digital ad spend. Government regulation, privacy concerns, and resistance to change are the factors that hold the industry back from digital advertising.9
However, even a "potential" ban on DTC advertising could push pharma companies to invest more money in digital advertising solutions. Patricio Robles, a tech reporter at Econsultancy, states that pharma should develop more robust digital marketing strategies that reach physicians through mobile and social. He also stresses that content strategy is a must, pointing to examples of healthcare companies that have developed effective content campaigns (like the CVS campaign on discontinuing the sale of tobacco products).10
While the drug manufacturers such as J&J, AZ, BI, Novo Nordisk are doing some content marketing on a corporate level, the individual product brands don't embrace this tactic nearly as frequently. There is advertising opportunity that these brands are missing out on – and more importantly, digital content marketing can be done more effectively with new targeting methodologies and advanced analytics (like measuring viewability & conversions) and more efficiently with less cost than TV or print.
In moving more spend to digital, pharma could kill two birds with one stone: spend advertising dollars more effectively and assuage the opponents to excessive drug marketing spend.
Citations:
1. "AMA Calls for Ban on Direct to Consumer Advertising of Prescription Drugs and Medical Devices." AMA. November 17, 2015. Web.
2. "Cost to Develop and Win Marketing Approval for a New Drug Is $2.6 Billion." Tufts Center for the Study of Drug Development. November 18, 2014. Web.
3. Tracy Staton. "Pharma's ad spend vaults to $4.5B, with big spender Pfizer leading the way." Fierce PharmaMarketing. March 25, 2015. Web.
4. John Mack. "The Top 20 DTC Ad Spenders in 2013 Virtually Ignored Digital." Pharma Marketing Blog. April 11, 2014. Web.
5. "DTC Drain." MMM-Online. April 2013. Web.
6. "Pharmaceutical Marketing." Ad Age. October 17, 2011. Web.
7. Richard Anderson. "Pharmaceutical industry gets high on fat profits." BBC. November 6, 2014. Web.
8. John Mack."Globally, Pharma's Digital Spend is (Still) Only 6% of Total Promotional Budget." Pharma Marketing Blog. June 4, 2014, Web.
9. "Can Digital Ad Spend in the US Healthcare and Pharma Industry Catch Up?" eMarketer. May 26, 2015. Web.
10. Patricio Robles "Ban on consumer ads could make pharma's digital shortcomings more costly," eConsultancy. November 20, 2015. Web.